'The food chain needs a redesign' says biotech CEO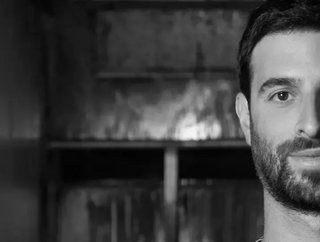 Fotis Fotiadis, CEO and Co-Founder of Better Origin, discusses net zero farming, carbon neutrality and the food chain
"

Our food chain needs a redesign to better align it with net zero goals and with new technologies, this can be done without sacrificing profit", says Fotis Fotiadis, CEO and Co-Founder of Better Origin.
The biotechnology company is focused on entwining technology with nature. Better Origin was founded in 2015 and is headquartered in Cambridge. Here, Fotis discusses net zero farming, carbon neutrality and the food chain. 
With its 2040 net zero farming goal, the UK Government is taking ambitious measures to build a more sustainable food chain. This is the right path to follow. However, the way we go about achieving those targets is yet to be determined, and we have to make sure that the solutions we choose will bring impactful, long-term change.
A virtuous cycle - how we can reach net zero while increasing profits
In the race to reach carbon neutrality, many are focusing on carbon offsetting projects, e.g. planting trees. But those are a way of outsourcing responsibility and do not address internal issues. According to Oxfam, if we put too many of our efforts into afforestation projects, we might rid ourselves of the farmland we desperately need, leading to a global food price raise of up to 80%.
Instead, we should look at solutions that work within our own value chain, tackling emissions right where they happen. Better Origin is doing this by transforming food waste into feed with the help of insects. 
Apart from tackling waste we need solutions which are aimed at reducing the feed sector's reliance on imported soybean meal, which has been shown to contribute to deforestation. Our module, called the Better Origin X1, grows insect feed directly on a farm, reducing the need for excess food miles and soy.
Have your cake and eat it too
Years ago, "sustainable" technologies were perceived as synonymous with lower profits. Today, we have innovations that not only help us reach carbon neutrality, but also lead to higher profitability within the context of a more resilient supply chain. 
On our path to a Net Zero food chain, we must look at available paths holistically and focus less on those that only let us reach carbon neutrality on paper. Short-term solutions, although aimed at sustainability, are unsustainable in terms of profit, and fail to have any long lasting impact.
Innovations that improve the way we produce our food while cutting emissions and increase profitability are making it more achievable. The key is for those innovations to get support from the key players so that their adoption an accelerate.