Food and drinks boycotts: from Nescafe to Ben & Jerry's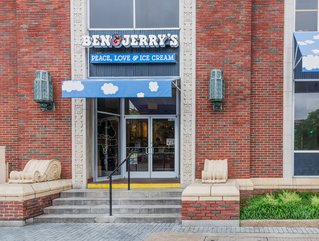 Ben & Jerry's will stop selling ice cream in the Israeli occupied territories. Here's some other food and beverage boycotts: Nescafe, Coke, Vitasoy & Goya
Earlier this week, ice cream company Ben and Jerry's announced that they would no longer sell their ice cream in the Israeli-occupied territories of the West Bank and East Jerusalem, as doing so was "inconsistent with [Ben and Jerry's] values."
The company informed its Israeli manufacturing licensee that it would not renew the licence, which is set to expire at the end of 2022.
Unilever acquired Ben & Jerry's in 2000 and responded with a neutral statement: "We remain fully committed to our presence in Israel, where we have invested in our people, brands and business for several decades."
However, Naftali Bennett, Israel's newly elected Prime Minister, warned Unilever of "serious consequences."
Here's a look at several other boycotts involving the food and drinks industry - and what happened. 
Coke
Headquarters: Georgia, USA
Revenue: US$37bn
Boycotted by: Trump supporters (but not Donald Trump)
Former President Trump reportedly drank up to 12 cans of Coke a day in office, but encouraged his supporters to boycott the product after the US state of Georgia instated new laws on voting rights. 
Yet at the time of the boycott's initiation, staff at Trump's golf clubs in New York and Washington D.C. confirmed they were still serving the popular beverage.
Vitasoy 
Headquarters: Tuen Mun, Hong Kong
Revenue: US$900m
Boycotted by: Chinese netizens
Chinese Weibo users took offence to a memo passed around Vitasoy and called for a boycott online. 
A private memo was circulated at Vitasoy, offering condolences to the family of a employee who committed suicide, after stabbing a Hong Kong police officer, on the anniversary of Hong Kong's return to Chinese rule from Britain.
#Vitasoygetoutofthemainland has 100 million views on Weibo. 
The company declared that the memo should have remained private and its publication was "extremely inappropriate".
Nescafe
Headquarters: Vevey, Switzerland 
Revenue: US$99bn 
Boycotted by: IBFAN (International Baby Food Action Network)
In Switzerland, 1866, pharmacist Henri Nestlé began selling his baby milk formula, for babies who were unable to be breastfed. Nestlé's product quickly became popular among desperate parents with sick babies and it lowered the infant mortality rate. 
But by the 1970's, a tragically dark twist unfolded.
Nestlé began an aggressive marketing campaign in under-developed countries, encouraging families to choose their baby milk formula, instead of breast milk. However, in such countries the water available to low income families was not as hygienic as breast milk. When babies drank the Nestlé formula mixed with dirty water, the infant mortality rate shot up. Yet in some cases, families were forced to continue buying the formula, as the breast milk freely available from the mother had dried up.  
Nestlé was boycotted by various IBFAN groups around the world, calling for legislation to end such marketing practices. The US Senate and the World Health Organisation ordered Nestlé to take responsibility and put new rules in place. 
South African products 
Boycotted by: the global anti-apartheid movement 
The South African apartheid, which brutally enforced racial segregation, ran from 1948 to 1991. In 1959, Albert Luthuli, the President of the African National Congress, appealed to those sympathetic to the antiapartheid movement to stop buying South African products.
Across the world, South African foods and drinks, such as lentils, oranges and alcohol, were labelled with their country of origin. Anti-apartheid campaigners began protests outside of shops which sold them and asked shoppers to check labels. Consumers who stood against the apartheid chose not to buy them. 
Results from a 1986 poll showed that 27% of British shoppers were boycotting South African products. Cigarettes, clothes, gold and coal were also rejected. 
The boycott was lifted in September 1993, when South Africa agreed to democratic elections.
Goya
Headquarters: New Jersey, USA
Revenue: US$1.5bn
Boycotted by: Latino-Americans 
Robert Unanue, CEO of Goya, the largest, Hispanic-owned food company in the United States, incurred the wrath of Latino's after describing former President Trump as a "blessed" leader. 
Latinos immediately began a boycott of Goya, leading Trump and his eldest daughter Ivanka to post photos of themselves on social media with Goya products, which violated a federal ethics law and did nothing to stem the Latino rage. 
However, the boycott didn't have much of an impact, because while Latino's boycotted Goya beans, Trump's supporters started buying them.