Flying SpArk joins IKEA's startup boot camp with sustainable insect proteins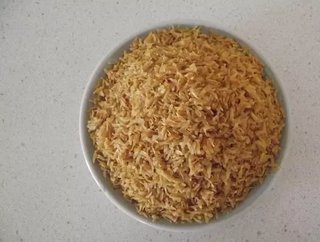 Insect protein producer Flying SpArk has joined IKEA's first-ever scheme to help startups solve pressing global issues. The Israeli startup aims to d...
Insect protein producer Flying SpArk has joined IKEA's first-ever scheme to help startups solve pressing global issues.
The Israeli startup aims to develop all-natural products containing protein from the Mediterranean fruit fly.
The safe, sustainable ingredient is high in protein, calcium, iron and potassium and, unlike meat, it is odourless and virtually cholesterol-free, says the company.
RELATED STORIES: 
In just one more generation, the world population will surpass 9 billion and about half will suffer from inadequate nutrition.
Flying SpArk is seen as a positive investment as fruit fly farming offers a sustainable protein source which requires minimal water, land and human intervention.
"This constitutes a forward-thinking and innovative way to help the world redress hunger and malnutrition," says Eran Gronich, co-founder & CEO of Flying SpArk.
More than 1,200 startups from 86 different countries applied for the 'IKEA boot camp' but just 10 startups will join the IKEA product development centre in Ahmult, Sweden.
IKEA's three-month initiative hopes to incubate startups to working on solutions to solve the "big problems in everyday lives, for society and planet."  IKEA owns and operates 389 stores in 48 different countries and its income from foods alone was estimated at EU€2 billion last year.
"We are excited to join the IKEA accelerator and to have the opportunity to learn how to work with a giant retailer like IKEA," said Gronich.
"This will completely enhance our product development and how we progress. IKEA will mentor and work with our team towards eventually... developing a product and hopefully launching it at IKEA's restaurants.
The edible insect market has come under the spotlight in recent years as entrepreneurs are turning to the health and environmental advantages of crickets, flies and worms as a food source. The market is increasingly growing and is currently valued at about US$100m and forecast to grow to more than US$1.5bn in 2021, according to Arcluster, a Singapore based emerging trends research firm.
Flying SpArk's Gronich said: "Millennials want to create a more sustainable world, to make it a better place for all of us, and they are willing to add insect flour to their food to help achieve this goal."
The ten startups selected by IKEA will have access to the company's prototype shop, test lab and innovation development. Each company will also receive an EU€20,000 grant and will not have to give IKEA equity.