EPA Approves Enlist Duo 2,4-D Glyphosate Herbicide for Commercial Use on Dow GMO Crops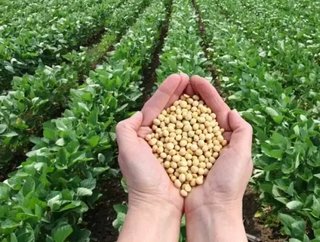 A new authorization from the United States Environmental Protection Agency (EPA) has ignited some controversy within the agricultural community. This we...
A new authorization from the United States Environmental Protection Agency (EPA) has ignited some controversy within the agricultural community. This week the EPA officially approved the Dow AgroSciences-produced Enlist Duo™ – a new herbicide that blends the chemical compound 2,4-D with glyphosate (the main active ingredient in RoundUp™) – for commercial use as a weedkiller for Dow's patented Enlist brand of corn and soybeans genetically engineered especially to complement the Enlist Duo™ formula.
Many "Roundup-Ready" GMO crops grown in the United States today have been genetically engineered to be resistant to glyphosate – but thanks to principles like cross-pollination and survival of the fittest in action, many common weeds have also become increasingly resistant to glyphosate in recent years, rendering many widely used weedkiller formulas all but useless. Many farmers of these crops have been calling for stronger herbicides to combat these new weed threats, and Dow AgroSciences has delivered with its Enlist line.
But 2,4-D is not a chemical without baggage – it was a key ingredient in Agent Orange, and the dioxin compounds that 2,4-D contains have been linked by some studies to thyroid issues and birth defects among exposed humans and animals. If herbicides containing this compound become widespread in their use, what could the effects be on consumers and wildlife surrounding farms, especially if the compounds are absorbed and incorporated into groundwater? What's more, there's always the question – if weeds grew resistant to glyphosate alone, doesn't it stand to reason that they will also grow resistant to a glyphosate-2,4-D combination before long? Is the approval of this new weedkiller more of a band-aid than a viable long-term option?
Some organizations and advocacy groups like the Center for Food Safety and Environmental Working Group are thinking about all of those issues, and have been actively opposing commercial use of the product for months. Now, these groups are expressing frustration and outrage with the EPA's decision:
"EPA has turned its back on those it purports to protect – the American people and our environment," said Andrew Kimbrell, executive director for Center for Food Safety. "In the wake of our government's abdication of its responsibilities, Center for Food Safety will pursue all available legal options to stop the commercialization of these dangerous crops."
The Natural Resources Defense Council has gone so far as to sue the EPA to block Enlist Duo™ from commercial use, citing that, among other problems, it could cause irreparable harm to species like the monarch butterfly that have already suffered population decline due to increased pesticide use:
"This weed killer is more bad news for monarch butterflies, whose migrating population has dropped by more than 90 percent in recent years because glyphosate has wiped out the milkweed they need to survive," said Sylvia Fallon, a senior scientist at NRDC. "EPA completely ignored the impact on monarchs when it granted this new approval, and seriously underestimated the toxicity for people."
Scientific American indicates that at least the EPA will be keeping a much closer eye on Enlist Duo™ than it might otherwise for other approved compounds. According to the report, the EPA has attached "first-time-ever restrictions" to its approval of the formula, including stipulations like a 30-ft in-field buffer zone where spraying is prohibited (to limit the compound's contact with unrelated wild plants) and a ban on using the herbicide when wind speeds rise above 15 mph.
The EPA will also reportedly be back to reassess its approval of Dow Enlist Duo™ in six years, much sooner than the usual fifteen year period. It will be interesting to see how the EPA rates it once its initial six year term is up. For now, the herbicide has only been approved for commercial use in Illinois, Iowa, Indiana, Ohio, South Dakota, and Wisconsin – approval in additional states is still pending, but may go through as soon as November.
[SOURCE: Washington Post; Food Safety News; Center for Food Safety; NRDC Switchboard; Scientific American]