Eat Just's cultured meat division raises $170 million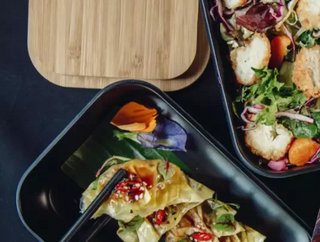 Meat without animals is expected to become the norm within this century. Eat Just
Eat Just, Inc., a maker of plant-based egg alternatives, has secured $170 million in funding to scale Good Meat, its cell-based meat subsidiary.
The latest investment from funds managed by UBS O'Connor, a hedge fund manager within UBS Asset Management, Graphene Ventures, K3 Ventures and others will be used to increase capacity and accelerate research and development of Good Meat's cultured meat products, according to Eat Just.
Eat Just creates sustainable alternatives "for a just food system". It was co-founded in 2011, California, by former investment advisor Josh Tetrick and entrepreneur Josh Balk. 
Alternative food companies remain a growing trend
A recent report from the Good Food Institute showed cultivated meat companies raised more than $360 million in 2020, six times the amount raised in 2019. Good Meat's latest fundraise may be a sign the trend will continue in 2021, said Bruce Friedrich, executive director of the Good Food Institute.
Singapore-based food manufacturer, OsomeFood, has developed a whole vegan hard-boiled egg, created from the increasingly popular fungi mycoprotein. In 2020, sales of plant-based eggs grew 168%, almost 10 times the rate of poultry eggs.
In a similar trend, Oatly, a Swedish dairy-free milk made from oats, is targeting a valuation of $10bn. This is five times the price tag of a 2020 investment by Blackstone.
Meat without animals will replace conventional meat "in our lifetime"
Eat Just also announced its cultured chicken will be sold in the JW Marriott Singapore South Beach's Cantonese restaurant Madame Fan beginning May 20.
"This investment, along with the historic decision by JW Marriott Singapore South Beach, points to what's ahead: meat without killing animals will replace conventional meat at some point in our lifetimes," said Josh Tetrick, co-founder and chief executive officer of Eat Just. "The faster we make that happen, the healthier our planet will be."
Eat Just in December received clearance to sell chicken bites containing cultured meat in Singapore, making it the first cultured meat product in the world to earn regulatory approval. Good Meat is sold at a restaurant in Singapore and through foodpanda, a food delivery platform in Asia.  
"Just as fully electric cars will someday simply be referred to as 'cars,' cultivated meat can become the default if the industry receives adequate public and private funding to scale up", said Mirte Gosker, managing director, Asia-Pacific, at the Good Food Institute. "Forward-thinking hospitality leaders like JW Marriott Singapore South Beach and restaurants like Madame Fan are providing a sneak peek of what's possible in that safer and more sustainable future."