Cultured meat: grow your own in foodtech development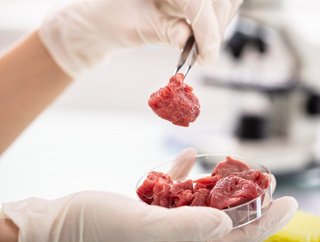 Meat prices are rising, but more consumers are giving up meat than before the pandemic. Yet a foodtech solution could let consumers grow it themselves
The planet's population is rising and with it, the number of people living in food insecurity. 
Lab grown meat (also known as cultured meat) could be an answer to feeding the 9% of humans who have to go without sufficient food, as well as the additional 2 billion people expected to be born by 2050. But with advanced foodtech, the lab could be skipped altogether. 
 
Foodtech's lab grown 'cultured' meat
Cultured meat is meat which has been grown from cells extracted from animals. It is not vegetarian, but cultured meat is a way to reduce the greenhouse gas emissions from the animal agriculture industry and could make food more available. 
Singapore has approved cultured chicken meat to be sold and Singaporian company Shiok Meats is researching cultured crustacean meats.
One device which is being developed to grow cultured meat from the kitchen counter, is the Carnerie, which looks more like a coffee machine of the modern age than an abattoir.
It is hoped that within two decades, the technology will be available for meat eaters to grow their own meat from this device, from home. The consumer will be able to order cell capsules from farms and grow meat, like one would brew kombucha. 
If homegrown meat becomes mainstream, this will:
Put an end to excessive meat packaging

Decrease meat transportation emissions

Free up a lot of land used in farming

Save the food and water consumed by animals in farms, to be used by humans.
Declining levels of meat consumption
Following the pandemic, one in five people in the UK have reduced their meat consumption. 
This could be due to many people watching documentaries on lazy lockdown weekends, or re-evaluating their health and lifestyle choices in the face of a crisis. It could also be due to the relationship between pandemics and the consumption of meat. 
COVID-19 came from a meat market in Wuhan and the Ebola virus was spread, in part, due to the "hunting, butchering, and processing meat from infected animals", such as bats and monkeys. 
The 1918 Spanish Flu was spread from a farm in Kansas to Europe as soldiers left the United States to fight in The First World War. The virus killed up to 40 million people (only eight million soldiers died in combat). 
As the world gets back to normal, fears of another pandemic may popularise meat-free diets and spur the foodtech grow-your-own-meat revolution.