The crucial role the food sector plays in sustainability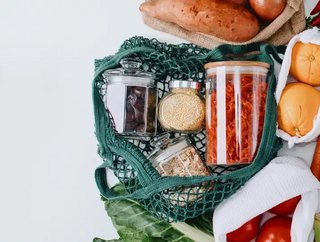 Innovation in the food industry is key to ensuring prolonged sustainability. But how important is the sector in the upkeep of a global environmental focus?
Nowadays, consumer focus is centred largely around one thing: the sustainability of their food. Is it sustainably sourced? How sustainable is the supply chain? Is the food sustainable in general? Will this packet of carrots single-handedly advance the climate crisis? There are many, many questions with a variety of answers to each, but one thing's for certain. The food industry is key to tackling the issue of sustainability worldwide.
Why all the fuss?
The UN predicts that, by 2050, the world will be inhabited by around 10 billion people, all in need of food, not to mention the ever-impending doom foreshadowed in every report regarding the warming climate and rising sea levels. Hope seems to be dwindling, but that isn't stopping people from attempting to tackle the crisis right here, right now. 
Consumers seem to have sustainability at the forefront of their minds when choosing how to source their food. Almost 60% of shoppers in the UK are willing to pay a higher price for products that are proven to be more environmentally friendly. Similarly, an increasing number of global businesses are joining the net-zero movement, making an effort to reduce emissions and, thereby, slow the rate of global warming. 
Veganism, plastic-free food packaging, and the emerging trend of seasonal eating are all having an impact on an industry that is often labelled as one of the biggest supply chain contributors to greenhouse gas emissions globally. And yet, more still needs to be done to prevent the ongoing side effects triggered by a sector that we, quite literally, cannot live without.
However, despite all its progress, the food industry is swarming with contradictions regarding its handling of sustainable endeavours. In the UK, the introduction of a charge on plastic shopping bags was introduced with the aim of making customers contemplate bringing their own or purchasing reusable 'bags for life' or tote bags. However, the amount of water required to produce the cotton tote bags has been flagged to actually outweigh their green benefits in comparison to their plastic counterparts. 
Additionally, the food on consumer's sustainable menus may not be as beneficial as what may have first been believed. For example, quinoa - the supposed superfood protein-packed meat alternative - made headlines after suggestions that the Peruvian communities that grow the crop were being affected negatively and that the emission levels as a result of the food being flown around the world subtracted most of the benefits the 'sustainable' product provided in the first place. 
So how do we solve the issue?
You can never go wrong with facts and data, and the industry could certainly benefit from some accurate assurances and results. Supply chain traceability is being spearheaded as a potential solution to put consumer's minds to rest and subsequently monitor how businesses are tackling their own contributions to the climate crisis. 
Similarly, efforts are already in place to harness available technology and apply it to an industry very much in need of a sustainable revamp. Business processes are increasingly being monitored by technologies such as blockchains and alternative SAP initiatives, and scannable supermarket aisles are lingering in the wings, waiting to be introduced to provide customers with information regarding the sourcing of their food before they choose to buy a product. 
In theory, QR codes would supply all the information regarding picking, tracking, sourcing, growing, fertilising, and anything else that might be of importance to a consumer looking to directly lower their impact on the environment via the sourcing of their food.
It's only with unanimous effort that the industry can make a much-needed difference to its approach to sustainability and its impact on an issue that is swiftly becoming more and more imperative to address. Consumers, producers, businesses, everyone involved in the food industry has a part to play in ensuring the sector becomes a beacon for sustainability.