Cranswick's global warming pledge bares fruit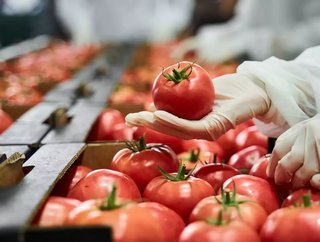 Food supplier is determined to set an example with radical plans to reduce carbon emissions, while also meeting Paris Agreement goals
Leading food supplier, Cranswick, has received approval on its 2030 Science Based Targets, which will see a reduction in scope 1, 2 and 3 emissions and reaching the level required to keep global warming to 1.5 degrees. It meets arguably the most ambitious goal set out in the Paris Agreement. Furthermore, the targets have been validated by The Science Based Targets initiative (SBTi).
The milestones are consistent with those needed to half greenhouse gas (GHG) emissions by 2030 and reduce GHG emissions from the company's value chain, including purchased goods, services and upstream leased assets, by 50% per tonne sold within the same time frame.
The commitments form part of Cranswick's 'Second Nature' sustainability strategy and underpins its ambition to be Net Zero across all operations by 2040.
Cranswick has already made significant progress on its journey. So far, nine production facilities have been certified carbon neutral under PAS 2060, with a target of all production facilities achieving this standard by the end of 2021. Meanwhile, its operations have achieved a 59% reduction in relative carbon emissions since 2016 and is investing in VERRA and Gold Standard verified carbon removal and mitigation projects. These initiatives have offset 18,698 tonnes of carbon in 2020/21 with an additional 941 tonnes procured for future carbon removal through UK Woodland projects.
The company has demonstrated innovation within its farming operations, reducing the amount of soya used within animal feed and committing to sourcing from areas of zero deforestation by 2025. It is also implementing regenerative agricultural techniques targeting soil health – with a recent project achieving a 10% increase in soil organic matter – enabling it to sequester carbon and cycle CO₂ by an additional eight tonnes per hectare.
Adam Couch, CEO at Cranswick plc, enthused: "As we transition to halve our emissions by 2030 and reach Net Zero by 2040, we are taking a truly integrated approach to tackling the climate crisis. We have purposely set ourselves the toughest target on Scope 3 because we know we must work collaboratively across our total supply chain, and we cannot do this alone."
Cranswick's premium, fresh and added value food products generate an annual revenue approaching £1.9bn.