Cooking robots have arrived: 'Nosh' makes 200+ dishes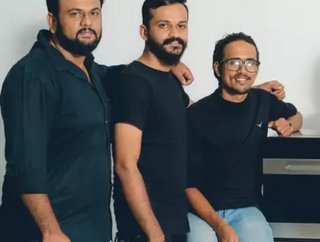 Indian startup Euphotic Labs has merged AI with an oven, creating a 'cooking companion' which users can control via an app, to make traditional Indian food
We may not have flying cars yet, but cooking robots are in production. The Indian startup Euphotic Labs has created Nosh, which looks like a conventional oven, but is autonomously powered by an app, to help prepare nutritious meals quickly. 
Nosh is AI innovation in the kitchen 
Busy lifestyles - including working from home - can mean nutrition becomes less of a priority and whatever is quick and easy to cook is what is served for dinner.
One solution to this is to sign up to a food delivery service, but Euphotic Labs had the idea of bringing AI innovation into the kitchen.
In 2017, Yatin and his wife, Margi, faced time intensive activities which made it difficult to cook traditional recipes - yet they did not want to eat unhealthy food. After sharing this problem with friends, the couple discovered that they were not alone in this dilemma. Euphotic Labs was conceived when Yatin decided to create an automated cooking robot to help cook and prepare meals. 
After building a team ready to take on the challenge, it took Euphotic Labs three years to build Nosh, but the aim never changed: to provide healthy, homely, hassle-free food for families.
Nosh is the AI cooking companion
Once Nosh is installed, users can decide what they want to eat from the app, place the ingredients into the robot, top up the water, oil and spices, select their desired dish and Nosh's stirrer blade gets to work.
A camera inside Nosh keeps an eye on the ingredients as the meal cooks and allows customers to add more of an item, such as extra salt. 
"Our vision is to make the food experience seamless so that everyone can have freshly cooked food as per their taste preference, work schedule, and health requirement," said Yatin Varachhia, Co-founder of Euphotic Labs.
Yatin intends to position Nosh as a cooking companion, who works on recreating beloved family recipes.
Customers can choose from 200 healthy dishes, including Indian favourites Kadhai Paneer, Matar Paneer, Chicken Curry, Fish Curry and Carrot Halwa.
Furthermore, in a post-pandemic world, Nosh is ultra-hygienic and a welcome part of 'the new normal', which also ensures less food is wasted.