Collectiv Raises £12mn Funding from Multiple Investors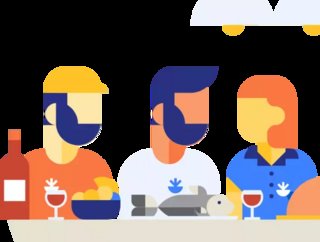 Collectiv Food has recently experienced successful funding round for its business-to-business food procurement platform
The coronavirus pandemic has created a breeding ground for new technology startups, which have been supported by the willingness of investors to get involved in emerging business opportunities. In the food industry, Collectiv Food, a London-based technology startup, develops a direct-to-producer platform that connects food producers with consumers. Following a successful couple of years, Collectiv has raised £12mn in capital investment from a series A funding round. 
Who is Collectiv Food?
Collectiv Food runs a business-to-business platform food distribution network that supports responsible sourcing and transparency in food purchasing. The platform has been developed to provided businesses with a convenient way to purchase high-quality food products with full transparency. The products portfolio of the platform includes meat, fish, poultry, dairy and eggs, plant-based components and desserts. 
Throughout Covid-19, the company has received a lot of interest in the European market - worth £145bn, with its current operations spanning the UK and France. The company is among one of the first to enter the capital-intensive and low-margin industry, which has struggled to implement automation and lacked innovation in its supplier transparency, despite the importance of responsible sourcing. 
'It's a really exciting time for Collectiv Food – we're being pushed by a combination of strong tailwinds: end-consumers demanding a better understanding of provenance; cities implementing air pollution regulations that limit large freight; a post-Covid hospitality industry desperate to improve margins but with limited staff [available] to facilitate this in-house', says Jeremy Hibbert-Garibaldi, Founder of Collectiv. 'Combined with our innovative model, we're able to set our sights on not only becoming a European leader in food distribution over the next few years but even a global one.'
Developing its Platform with Series A Funding
During a Series A funding round, the company received a lot of interest from investors, which amounted to £12m of capital raised. The round was led by VNV Group, with significant input from VisVires New Protein (VVNP), Octopus Ventures, Norrsken VC, and existing investors, including Partech, Colle Capital and Mustard Seed. 
Björn von Sivers, Head of Investor Relations at VNV Global, says, 'We are excited to team up with Jeremy and Collectiv Food on their journey to transform Europe's vast B2B food supply chain market. Collectiv's innovative managed marketplace connects a fragmented supply of producers with the very fragmented demand of professional kitchens, creating improved transparency amongst other clear network improvements for all stakeholders. We look forward to continuing to support the Collectiv team as they scale the business over the coming years'.
Rebecca Hunt, Investor at Octopus Ventures, says, 'Consumers are becoming increasingly conscious of where their food comes from and demanding more information from restaurants. The supply chains of legacy wholesale providers tend to be opaque and operate on analogue systems, making this almost impossible. Collectiv Food solves this problem by directly sourcing high-quality sustainable products from carefully chosen suppliers, enabling restaurants to provide complete transparency as to the provenance of the food on customers' plates'.