Cargill: Helping beef producers reduce methane emissions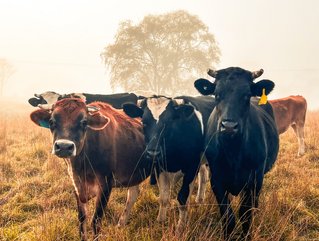 As part of its Reach4Reduction, Cargill is taking a holistic approach to methane reduction
Cargill develops groundbreaking methodology to help beef producers to measure, quantify, and reduce their methane emissions
Leading the way towards a more sustainable future for agriculture, beef producers hold the ability to mitigate methane emissions to address climate change.
Developing groundbreaking methodology
In partnership with TREES Consulting, Cargill has developed a groundbreaking methodology for the global beef industry that provides a framework for measuring methane emissions reduction.
"We were thrilled to collaborate on the development of the methodology, which will provide the beef industry with an important framework for advancing methane reduction," said Martin Gehrig, TREES Consulting.
With the certification process, climate and sustainable development initiatives can quantify, manage and maximise their impact towards climate security and requires verifiable impact toward three or more of the United Nation's Sustainable Development Goals (UN SDGs).
The Gold Standard's Verified Emissions Reductions (VERs) can be traded in carbon markets allowing credit purchasers to directly support the projects. Efforts can also be recognised in corporate value chains where producers account for supply chain GHG emissions (Scope 3).
"We know that the industry is looking for more accurate tools to measure methane reduction. As producers look at their current levels of production efficiency and work toward sustainability goals, we are committed to finding ways to ensure they can be recognized and rewarded for their efforts. As part of our methane reduction priorities, this methodology is a key step toward opening new possibilities to reduce GHG emissions in the beef supply chain," said Joanne Sharpe, Global Ruminant Sustainability Lead, Cargill.
Reach4Reduction
As part of its Reach4Reduction, Cargill is taking a holistic approach to methane reduction by uncovering the potential of feed management and nutrition to do more with less, as well as help to ensure food security and protect the planet. This makes Cargill an ideal partner to support the beef producer network providing resources and innovation to meet sustainability challenges.
"Changing agricultural practice can help reduce methane emissions, and this new methodology provides beef producers with a way to reliably measure the impact of those changes. Cargill's support is helping pave the way for the animal agriculture industry to reduce methane emissions and is complements Gold Standard's other efforts to reduce the impact of agriculture on our planet - such as our recently published methodology which reduces the methane emitted by rice production," said Margaret Kim, CEO, Gold Standard.