Cannabis food and drinks market set to soar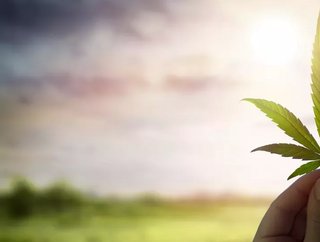 Less damaging than tobacco & alcohol, the cannabis food & drink industry is expected to light up the world by growing at a CAGR of 15% between 2021 - 2026
A report from ResearchAndMarkets, titled "Global Cannabis Food and Beverage Market 2021-2026", has shown that more and more people are enjoying legal cannabis products. 
Although cannabis has always been popular, it has also always been taboo. Yet this research suggests that the cannabis food and beverage market will witness growth at a CAGR of 15.15%, from 2021 to 2026. Weed is clearly shaking off its illicit image. 
At present, the legal marijuana market size was valued at $9b globally, with illegal sales as high as $100b. 
The positive aspects of legalising cannabis
New Age Beverages Corporation, Alkaline88 LLC and The Supreme Cannabis Company Inc. lead in the cannabis food and beverage market.
The legalisation of medical or recreational cannabis, alongside the availability of various flavours in wellness drinks, are key factors amplifying the cannabis food and beverage market's growth - take for example, the popularity of CBD. 
CBD is short for 'cannabidiol', an ingredient in cannabis, which has been warmly received by the health and wellness community.  
Drinks which include CBD claim to offer users:
A sudden energy boost, 

An increased focus, 

Alertness.
The US cannabis market is growing rapidly
North America holds the biggest cannabis food and beverage market globally and estimates suggest that CBD product sales are likely to reach over $20b across the country. 
In results which some may find surprising, the growing demand for these products is highest among the baby boomers (those born between 1946 and 1964), according to the Annals of Internal Medicine study. 
Additionally, where its use has been legalised, the use of cannabis is mainly for recreational purposes, as opposed to treating health issues.