Can Uganda Find Industrial Common Ground Between Agriculture and Excavation?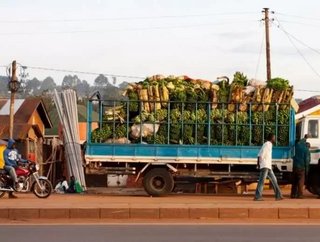 Can two seemingly unrelated industries support one another? Uganda is counting on it. The earth beneath Uganda is rich with oil and minerals, and that c...
Can two seemingly unrelated industries support one another? Uganda is counting on it. The earth beneath Uganda is rich with oil and minerals, and that can certainly cause concerns among farm owners that there will be a struggle for land use. But Tress Buchanayandi, Uganda's minister of agriculture animal industry and fisheries who spoke at the Australian government-sponsored Mining and Agriculture Symposium last week, is stressing that opening up the country to increased mining opportunities will prove to be an asset to all of the country's industries including agriculture.
Ugandan source New Vision reports that Buchanayandi's stance is that constant farming in the country has depleted precious minerals within the soil, exhausting its fertility and making it less than ideal for planting without a boost of chemical fertilizers. These fertilizers can be prohibitively expensive for small farming operations – but according to Buchanayandi, they are exactly what a robust mining industry could provide:
"The discovery of oil and other minerals in Uganda will make it easy to manufacture nitrogenous fertilizers, which help in speeding up the growth of the plant to the advantage of the farmer," said the Buchanayandi. Other discoveries like vermiculite in Bulambuli district, on the slopes of Mt.Elgon is another advantage because this enhances soil fertility, according to the minister.
Oil extraction is not quite as easy to link back to any clear cut benefits for the agriculture industry. During the conference Geoff Tooth, Australian high commissioner to Uganda, asserted that Australia is committed to helping Uganda find ways for both industries to support each other. Meanwhile, Buchanayandi stated that it's the revenue and infrastructure brought in by a strong oil industry in Uganda that would prove to be of use to agriculture:
Where there is a large mining industry, there will be infrastructure like roads, to transport products from the refinery, these too can be used to transport farmers' produce to the towns when still fresh hence increasing the value of crops," he said… He also added that money from mining can be used for agriculture development. "For sure these two can work together, because when you get money from oil, you will be able to do more for agriculture development. For example the irrigation equipment is too expensive, roads will be constructed courtesy of money from these minerals," said Buchanayandi.
While Buchanayandi's statements make synergies between agriculture and mining sound obvious, any worries held by Uganda's agriculture industry would not be illogical or even without precedent. There have been conflicts and protests over exactly these issues in similar regions like South America where mining has moved in and started to actively compete for the rights to develop sections of land. Since agriculture is currently the largest active and employing industry in Uganda, protecting that industry's interests is paramount.
But at this point it's pretty unlikely that mining companies will turn around and give up on the excavation potential that Uganda has shown. So in order for agriculture to thrive, these industries are going to have to find a way to work side by side and make those potential reciprocal benefits a reality.
[SOURCE: New Vision]