Can a joint venture partnership help your brand achieve overseas success?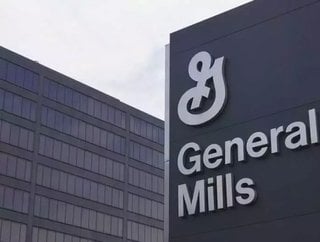 One of the most important rules to remember in the business world is that, while independence and persistence is vital and valued, you cant always expec...
One of the most important rules to remember in the business world is that, while independence and persistence is vital and valued, you can't always expect to do everything yourself. Smart and strategic partnerships can go a long way toward propelling your brands forward, especially in new markets where your products are not as well known. A strong partner with more significant pull in that market can help put your brands in the right place to gain consumer attention, ultimately helping those brands to become familiar and catch on.
RELATED TOPIC: IHOP Partners with Pacific Pancakes LLC to Expand Franchise in Guam
This week the Star Tribune highlighted the importance of business relationships in a piece on Minnesota-based food processing giant General Mills and the 25 year anniversary of its partnership with global powerhouse Nestle SA. While General Mills has long been one of the top players in the North America breakfast cereal market, it has had to work harder to achieve the same status in developed markets overseas where other similar companies have had more time to rise to the top as consumer brand favorites:  
"In developed markets, some of the same challenges as in the U.S. are playing out there," said Dave Homer, the Switzerland-based CEO of Cereal Partners Worldwide. "You've just got more alternatives at breakfast. But people are not eating less breakfast."
This challenge led General Mills to team up with Nestle in the 1990s, forming joint venture project Cereal Partners Worldwide. This partnership markets cereals produced by General Mills like Cheerios and Shredded Wheat as part of the Nestle brand—while Nestle benefits from these sales and its expanded reach in the cereal aisle, General Mills additionally benefits from Nestle's cache as the more trusted and time-tested brand in the UK and throughout Europe.
RELATED TOPIC: General Mills Talks Organics and Climate Change in 45th Annual Global Responsibility Report
The results have been impressive over the last quarter century, proving that such a joint venture can be exceedingly beneficial for both parties when done well. While the Star Tribune reports that sales are overall down by 1 percent this year, the joint venture still boasted sales of $2.1 billion in the last fiscal year. While Cereal Partners Worldwide admits shortcomings in some emerging markets like the growing and ever desirable China, the joint brand has done exceedingly well in areas like the UK, Australia, and much of Europe where cereal is a top seller.
RELATED TOPIC: Beer giant AB InBev reaches for Asia Pacific growth with its first Vietnam brewery
In other words, forming a joint venture partnership is not a failsafe shortcut to success in every region, even when you pair up with a global giant (and even when you're a global giant yourself). But it can certainly increase your odds for success.
Check out the latest edition of Food Drink & Franchise!
[SOURCE: Star Tribune]