Calling All Local Food Producers and Entrepreneurs: The USDA Has Millions with Your Name on It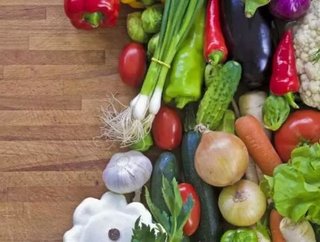 This week the United States Department of Agriculture (USDA) released good news for the United States food industry, especially for entrepreneurs and in...
This week the United States Department of Agriculture (USDA) released good news for the United States food industry, especially for entrepreneurs and innovators hoping to boost access to healthy and nutritious food among the nation's citizens. During a speech at the National Farmers Union Convention earlier this week, USDA Secretary Tom Vilsack announced that $96.8 million in grants have been made available to specialty food entrepreneurs in support and celebration of National Nutrition Month.
As the announcement states, the grants will be specifically geared toward producers who can improve the country's ability to offer its communities access to healthy, fresh and nutritious food on a local level—specialty crop producers , for example, and organizations with farm to school programs:
"Increasing market opportunities for local food producers is a sound investment in America's rural economies, while also increasing access to healthy food for our nation's families," Vilsack said. "Consumer demand for local, healthy food is skyrocketing in schools, hospitals and wholesalers. These grant opportunities allow farmers and ranchers to meet this demand, and feed our nation's kids."
The grants come from several places, including $63.2 million allocated from the Agricultural Marketing Service's (AMS) Specialty Crop Block Grant Program (SCBGP) and $26.6 million from two grant programs within the Farmers Market and Local Food Promotion Program (FMPP). The latter is offering $13.3 million in grants toward support of farmers markets and community-supported agriculture programs, as well as $13.3 million in grants toward the support of supply chain businesses to help in the distribution of regionally- and locally-grown food products. Additional grants are coming from the Federal-State Marketing Improvement Program (FSMIP), as well as the USDA's Food and Nutrition Service (FNS) Farm to School Grant Program and the Noninsured Crop Disaster Assistance Program (NAP) which aims to increase risk protection for beginning specialty crop farmers.
The hope is that these grants will help support and bolster agriculture systems within the United States, which in turn will be able to provide its people with better choices in nutrition:
"American farmers and ranchers feed the nation. These grant programs provide vital support to specialty crop producers, whose fruits and vegetables fill over half of the MyPlate recommendations," said Agricultural Marketing Service Administrator Anne Alonzo. "They also support local and regional food systems that are meeting consumer demand and creating economic opportunities in rural and urban communities around the country."
To learn more about the grants on offer, get started by check out the USDA's grant website here or its Farm to School Grant Program site here.