Brazil Goes Bananas: Chiquita Sold in $1.3 Billion Joint Venture Deal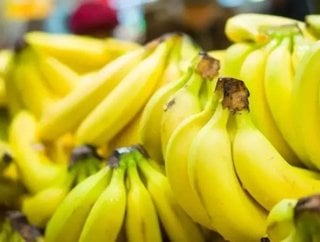 Chiquita Brands International, the fresh produce company known most of all for its bananas and its ownership of the popular brand Fresh Express, is gett...
Chiquita Brands International, the fresh produce company known most of all for its bananas and its ownership of the popular brand Fresh Express, is getting a new owner itself. Today Chiquita announced that it has entered into definitive merger agreement, in which the Cutrale-Safra joint venture group will acquire Chiquita for $14.50 a share or approximately $681 million in cash. In total, including the assumption of Chiquita's open debt, the acquisition is altogether being valued at approximately $1.3 billion.
Cutrale-Safra Group is a joint venture between two businesses – Brazil-based Cutrale Group, an agribusiness company known for its citrus fruits and orange juice, and Brazilian financial conglomerate Safra Group. The groups had come together in an attempt to acquire Chiquita several times before with lower offers, but were rejected as the banana brand sought to acquire Irish banana producer Fyffes Plc. But this week Chiquita shareholders voted to reject the Fyffes deal and move forward with an acquisition by Cutrale-Safra Group.
In a press release announcing the acquisition, a Cutrale-Safra representative named outstanding brand recognition and consumer brand loyalty as essential competitive assets and a primary driver in the acquisition of the Chiquita and Fresh Express brands. The representative also discussed Cutrale-Safra's satisfaction with the acquisition and the benefits of this new investment:
"Cutrale-Safra is committed to supporting Chiquita as it continues to build out the strength of its franchises," reads the press statement. "To ensure Chiquita has the premier and most sustainable platform in its sector, Chiquita will be able to access Cutrale-Safra's substantial experience in all aspects of the fruit and juice value chain and extensive financial expertise. Chiquita will be able to take advantage of the vast knowledge of the Cutrale Group in farming, processing, technology, sourcing, distribution, logistics and marketing. Furthermore, the Safra Group's highly regarded global reputation for business and investment success, its knowledge of market conditions around the world, and its long term relationships internationally all can add value to Chiquita and further enhance its prospects. Cutrale-Safra is confident that Chiquita will have the capabilities necessary to grow its business and benefit its stakeholders, including employees, business partners, customers, distributors and suppliers. We look forward to working together with the Chiquita employees to build further on Chiquita's success."
"This transaction demonstrates our Board's commitment to maximizing shareholder value and underscores the significant progress Chiquita has achieved over the past couple of years in our financial and operational performance," added Ed Lonergan, Chiquita's Chief Executive Officer. "Through the due diligence process, we developed a tremendous amount of respect for the entire Cutrale-Safra team, especially their knowledge and understanding of global agribusiness, shipping and manufacturing. Chiquita and Fresh Express are some of the most recognizable brands in the sector, and we are confident that Cutrale-Safra will be good stewards of the business moving forward. We look forward to working with Cutrale-Safra to ensure a smooth transition and complete the transaction as expeditiously as possible."
According to reports, this is the fifth-largest takeover of a United States food company to be announced so far this year. The merger was unanimously approved by Chiquita shareholders, and is expected to close in full by early 2015.