Brand name changes with Ben's Original and Pearl Milling Co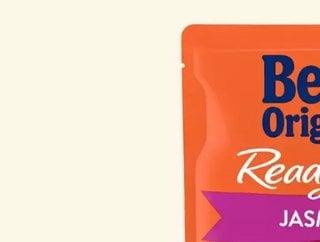 After Mars and PepsiCo modernised brand names for Ben's Original and Pearl Milling Co, the word 'curry' is now receiving criticism for its colonial roots
A food blogger has caused an online sensation over the term 'curry' and its colonial links.
Chaheti Bansal, 27, from California, USA, said on Instagram: "There's a saying that the food in India changes every 100km and yet we're still using this umbrella term popularised by white people [curry] who couldn't be bothered to learn the actual names of our dishes. But we can still unlearn."
This suggestion comes after several brands changed their names following the Black Lives Matter protests in 2020. Many spoke up against microaggressions and culturally embedded racist stereotypes, as well as police brutality. 
PepsiCo and Mars changed brand names to modernise
After the protests, many companies decided to examine how they could be more sensitive to the cultural feelings of others, especially those who were ignored or exploited at the time of the brands foundation. For example: 
Uncle Ben's rice to Ben's Original
Uncle Ben's was first sold in the 1940's and quickly became a best-selling rice across the US. The name was inspired by a Texas farmer and the company asked a waiter, Frank Brown, to pose as the smiling eponymous Uncle Ben.
In 2020, owner Mars Food decided to review the brand and its racist stereotypes.
"We understand the inequities that were associated with the name and face of the previous brand, and as we announced in June, we have committed to change", said Mars.
Aunt Jemima's syrup to Pearl Milling Company 
After 130 years, owner PepsiCo acknowledged the Aunt Jemima syrup branding was insensitive. Allegedly the smiling face of the household syrup was posed for by a minstrel in blackface. PepsiCo agreed that the brand was "based on a racial stereotype".
The new Pearl Milling brand was "developed with inclusivity in mind", said PepsiCo. The new products have kept the red and yellow colour scheme and dropped Aunt Jemima.
Rebranding across sectors
In addition, music bands such as The Dixie Chicks dropped 'Dixie' and Lady Antebellum turned to Lady A. 
During the US Civil War, 'Dixie' was a term for the southern states, which supported slavery. Likewise, 'Antebellum' has unfortunate connotations with slavery. 
"As race relations have been really tense in the US and in other countries, we've really put a microscope on that word 'Dixie' and it felt uncomfortable…", said Martie Erwin Maguire, of The Chicks. "We just don't want to have any association with something that can be hurtful to a group of people."