Bayer and Bosch turn farms digital with smart spraying solution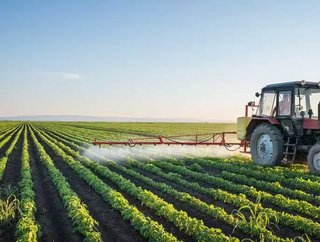 Farmers often rely on an imperfect product to help their crops grow: pesticides. These chemicals can hurt the land and the agricultural industry as toxi...
Farmers often rely on an imperfect product to help their crops grow: pesticides. These chemicals can hurt the land and the agricultural industry as toxic or depleted soil doesn't grow crops.
But as the world consider what it will take to feed 9bn people by 2020 more and more has agricultural experts are asking how we can increase the yield of crops in a sustainable way.
According to predictions made by the Food and Agriculture Organization of the United Nations (FAO), farmers will have to sustainably generate around 50% more yield by 2050 in order to feed the global population.
To make this balancing act between increased produce and sustainability a reality, Bosch and Beyer, have joined forces to create a technology which safeguards yields whilst also protecting the environment.
As part of the three-year partnership, the technology firms are working to develop a smart spraying technology which makes the spraying of pesticides more effective and sustainable.
Dr Markus Heyn, a member of the board of management of Bosch, said: "Smart spraying sustainably clears fields of weeds. This safeguards yields while protecting the environment."
The technology solution will offer a digital "field manager" which assesses the field and recommends the best time to treat weeds.
In one step, weeds are precisely identified and pesticide is sprayed as a crop sprayer crosses the field. Multiple cameras attached to the crop sprayer take a continuous series of photos, identifying the different weeds and selecting the optimal treatment.
Then, whilst the crop sprayer is still crossing the field, the herbicide is sprayed. During this process, the weeds are targeted and the weedless areas remain untouched. The process happens within milliseconds, providing a smart farming solution to clearing fields of weeds in a sustainable way.
By using camera sensors, the new smart spraying technology is able to differentiate between crops and weeds and uses special application technology to target weeds with pesticides. Therefore, the environmental impact is reduced whilst safeguarding the crop yield.
"Smart spraying is a quantum leap in the fight against weeds," said Björn Kiepe, head of agronomy at Bayer's digital farming unit.
"We are combining modern weed identification technology with the ability to apply different active substances as the situation demands. This process is very precise, with a spatial resolution of well under one meter. This will make it even easier for farmers to practice sustainable crop protection."
"Together with Bosch, we want to break new ground by combining different technologies. Our aim is that herbicides are only used where they are really needed," added Tobias Menne, head of digital farming at Bayer.
The research concept will be presented at this year's Agritechnica trade fair in Hannover.