Agthia Group Provides Sustainable, High-Quality Dates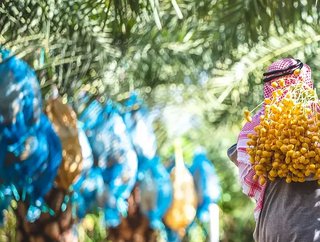 UAE-based Agthia Group is further improving its quality and sustainability measures and has implemented a pricing strategy to support its operations
Al Foah, a subsidiary of the leading regional food and beverages company, Agthia Group, refers to itself as 'the ambassador of dates in the United Arab Emirates (UAE)'. An industry leader. Agthia Group has announced the 2021 date marketing season would run from the 7th of August to the 28th of October 2021. 
Food Sustainability at the Heart of Al Foah 
Al Foah is the UAE's leading producer of date products from raw packaged dates to other products, such as date paste, syrup, and even vacuum-packed. The company provides an essential component of a Middle Eastern diet and is committed to the sustainability of its business from the farmers to the consumers. 
What's Next for Al Foah?
According to the company, Al Foah's pricing strategy will be applied to its products as per the approved marketing policy for the period of 2018 to 2022. Products will be priced to provide farmers with a higher income while also improving the stability of commercial revenue for the business. It will also emphasise the quality of its products and providing a competitive edge for the UAE's date industry. 
Agthia Group will put further measures in place to ensure the quality of products and support farmers in the UAE, with the introduction of state-of-the-art equipment for the procurement, sorting and grading of dates. Al Foah's centres are also prepared to accommodate 17,000 farmers from across the region. These centres were responsible for processing more than 100,000 tonnes of dates from all over the UAE last year—the most popular being the Khalas and Fard varieties. 
'We look forward to receiving strong volumes during this dates marketing season', says Alan Smith, Chief Executive Officer of Agthia Group. 'The advanced facilities at our centres clubbed with the value-added services we provide will secure the best returns on investment and guaranteed income for farmers. We are determined to extend our high-tech, sustainable dates sourcing approach to more farmers across the country as they open the doors to robust markets offering solid added value'.
Measures Taken for Safe Food Processing
Due to the continued concerns of Covid-19, the company is taking significant preventative measures to ensure the safety of all attendees of Al Foah centres. Those entering the centres must provide sevens days of valid negative PCR test results via the Al Hosn app. These procedures are to accommodate the standards set by the UAE to limit Covid-19 risks, which have allowed the region to continue operating its services and businesses.