ADM: sustainability in the second biggest food company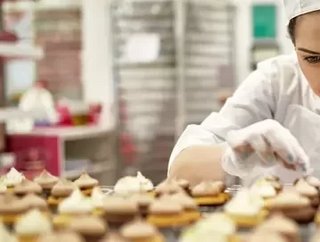 ADM creates food ingredients for humans and animals, popular nutritional supplements and more - but CEO Juan Luciano is planning for the population growth
ADM, also known as Archer Daniels Midland Company, is the second biggest food company in the world, with a revenue of $64bn. However, unlike its competitors, it does not have many well known items. The company creates ingredients like corn sweeteners, dextrose, crystalline fructose, maltodextrin, cocoa powders, citric and lactic acids. 
In 1902, George A. Archer and John W. Daniels started a linseed crushing business in the USA. Now headquartered in Chicago, the company has millions of daily customers. 
About ADM
ADM provides nutrition in food, beverage and health and wellness items. The company connects crops to markets on six continents, although it does not own these farms. Working with growers, providing personalised services and innovative technologies, enhancing sustainable practices for consumers around the globe.
Products include:
Protexin: including health care for humans and animals, as well as agricultural items. 
NeoVia: another provider of animal nutritional products.
Eaststarch: sweeteners for hot beverages
AOR: serves supplements to customers in need of a nutritional boost.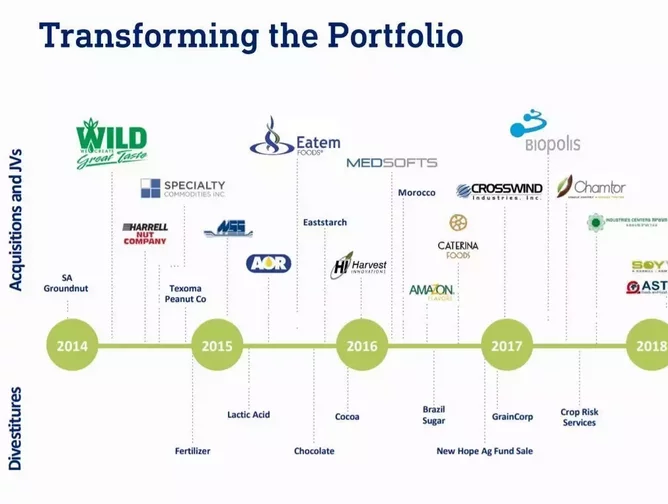 "Food security has never been more important", said CEO Juan Luciano in 2020. "We are adding two billion people to the earth's population every 30 years. A recent report from the UN estimated that Covid-19 will push up to 100,000,000 people into extreme poverty."
Luciano has encouraged sustainable development within the company in order to provide for those currently living in poverty and those who will be born in the next three decades.
Sustainability at ADM
The company has a new goal, outlined in Policy to Protect Forests, Biodiversity and Communities. 
ADM's previous policy was issued in 2015, and the company began the process of reviewing and revising it last year as a step toward building a more resilient and sustainable food system. ADM aims to eliminate deforestation from all of the company's supply chains by 2030.
"ADM is the bridge between the producer on the farm and the consumer-facing brands on our tables. We are in the unique position to influence sustainable practices across the entire supply chain", said Chairman and CEO Juan Luciano. "As we carry out our mission to unlock the power of nature to enrich lives, we recognize the critical role natural resources play in the future of our planet. This new policy reaffirms ADM's commitment to responsible sourcing and will help us further reduce the impact of our operations and supply chain."
The new policy includes provisions which will:
Promote conservation of water resources and biodiversity in agricultural landscapes

Promote solutions to reduce climate change and greenhouse gas emissions

Support agriculture as a means to advance sustainable development by reducing poverty and increasing food security. 
Additionally, the policy confirms ADM's commitment to protect human rights defenders, whistleblowers, complainants and community spokespersons.
By the end of 2022, the company expects to achieve full traceability of its direct and indirect sourcing throughout its soy supply chains in Brazil, Paraguay and Argentina. 
ADM has also achieved a high level of traceability to the mill in the palm supply chain and is working to increase traceability to plantations.