60% of Nestle's food is unhealthy - but not for much longer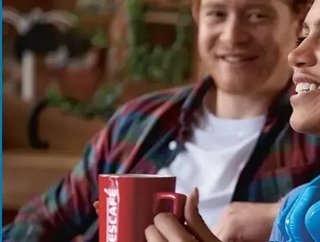 After a private document was leaked, Nestle was forced to admit that it knew over 60% of its food is unhealthy. Now the company wants to change
A private document which admitted that approximately two-thirds of Nestle's products lack nutrition has been made public and the Swizz food giant has declared it's on a new health strategy.
Throughout the pandemic, many have experienced being told on a video call "You're on mute" - in fact, it was the most used phrase of 2020. But in an ironic twist, Nestle's private documents were exposed to the world - and the results are not surprising: over 60% of Nestle's mainstream food and drinks portfolio fall below the "recognized definition of health."
Nestle: Good Food, Good Life, No Nutrition
Nestle's portfolio includes baby food, confectionary, bottled water and coffee. Many items are obviously to be enjoyed as a treat, rather than a daily snack. 
37% of Nestle's food and beverages score above a 3.5 rating under the five-star health rating system in Australia.

Drinks were recorded as 96% "unhealthy" 

Confectionary and ice cream was at 99%
But Nestle has decided to improve, with a spokesperson telling Agence France-Presse (AFP) that the company is now "working on a company-wide project to update its pioneering nutrition and health strategy. We are looking at our entire portfolio across the different phases of people's lives to ensure our products are helping meet their nutritional needs and supporting a balanced diet."
Smells like change for Nestle
Initially red-faced, Nestle is using the accidental expose as an opportunity to amplify its desire to change.
The first steps will be in reviewing the current portfolio and measuring them against "external nutrition profiling systems," such as the one used in Australia.
The company is also moving forward with creating sustainable packaging. In Pakistan, millions of plastic straws are used once and disposed of. Nestlé Pakistan has become the first company in the country to introduce paper straws in its ready-to-drink product range.