The 42nd FOODEX JAPAN IS HAPPENING NOW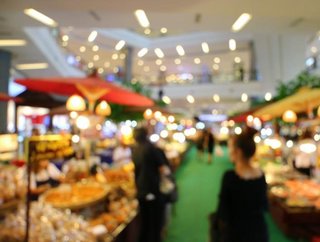 FOODEX JAPAN is the Asia's largest exhibition dedicated on food and drink across Japan...
FOODEX JAPAN is the Asia's largest exhibition dedicated on food and drink across Japan and the whole world.
The exhibition takes place between March 7th and March 10th, in Chiba, only 30 minutes from Japan's capital, Tokyo. Over the 4 days of the exhibition, about 77,000 buyers from food service, distribution, and trading companies are expected to attend.
Attention will be given to the expansion of business opportunities domestically and internationally upon the activation of the TPP.
Numerous buyers will also be attending from abroad, and business talks will be held with domestic and international manufacturers.
Japan has presented itself as being one of the best options for food exporters from all over the world. The numbers are stagnating; Japan's massive food and drink market are valued around $584.45 billion.
This year's Foodex Japan edition counts with over 3,000 exhibitors from about 78 countries & regions, including Korea, Taiwan, China, Thailand, and Hong Kong. It's expected to receive an astonishing amount of 76,000 visitors during these four days, searching for businesses opportunities, novelties and innovations in all aspects of the food and beverage sectors, including
Service

 wholesale and trade

 Manufacturing

 Retail

Government, Association, Specialist, Agriculture, and Fishery

Hotel, Banquet, and Leisure

Press
However, U.S. food exporters seem to have the lead in this market which is considered by many 'the gateway to Asia'. Japan is the 4th largest market for U.S. exports of consumer-oriented food products, but #1 in Asia. It's been estimated that the passage of Trans-Pacific Partnership (TTP) could result in substantially diminished levy on US food and beverage products, with many even becoming duty free.
See bellow a listing of just a few of the featuring exhibitors in the Foodex Japan 2017
Brauerei Scholl Eggenberg (Austria)                    AWA (Japan)                                                        
E-dong Rice Wine Co., ltd (South Korea)             Ecofroz S.A. (Japan)                                            
Eco Biotech Co. Ltd (South Korea)                      Eat Lab Co., Ltd (Japan)
E.A.T. Japan Ltd. (Japan)                                      EAT Better SRL (Italy)                                           
East-West International Group, Inc. (USA)          Eastone (Japan)                                                   
Darguner Brauerei GmbH (Germany)                  Breton Popped! Beans (Canada)
Daoom, Inc. (South Korea)                                    Danvita, JSC (Italy)                                              
Dante Rivetti (Italy)                                                 Daniele, Inc. (USA)                                              
Daniel Allaire SAS (France)                                   Dandong Sunrise Dynasty Food Co., Ltd (China)
And D Co., Ltd (Japan)                                           Dan-D Foods Ltd (Canada)                                    
Damyang Hankwa Co., Ltd (South Korea)            Damtuh Food Co. Ltd (South Korea)                     
Damo Co., Ltd. (South Korea)                               Dalian Ligfa Food Co., Ltd (China)
Dalian Jinda Condiments Co., ltd (China)            Dalian Huaen Co., Ltd (China)                               
Daiya Foods, Inc. (Canada)                                    Daito Seito Co. Ltd (Japan)                                  
Daiichi Foods Co., Ltd (Japan)                              Daiei Sangyo Kaisha, Ltd (Japan)
Dah Chong Kong (Japan)                                      Dagsfood Oy (Finland)                                          
D.A.D. South France Wines (France)                   Da Dong Tea Co., Ltd (Taiwan)                              
Cantine Galasso (Italy)                                          Cantine due Palme (Italy)
Cantine Casabella (Italy)                                       Cellars 4 Valli SRL (Italy)                                       
Cantina Valpolicella Negrar (Italy)                        Cantina Tollo (Italy)                                              
Cellar Offida SRL (Italy)                                         Cellar Colonnella (Italy)
Canadian Food Exporters Association (Canada)Fruta Fruta, Inc.  (Japan)                                       
CAMTA (Brazil)                                                       Camperchi Soc Agr A r.l. (Italy)                            
Camilo Enterprises (Australia)                              Calsa/Weiss nv (Belgium)
Hoppy Beverage co., Ltd (Japan)                         Fit Industria e Comercio (Brazil)                             
Ca. Form SRL (Italy)                                               Caffen SRL (Italy)                                                
Caffe 'Molinari Spa (Italy)                                      Yutaka Trading Co., Ltd (Japan)
Roasted Coffeee Export , SA de CV (Mexico)     Shinanoya Shokuhin Co., Ltd (Japan)                    
Taji Corporation Co., Ltd (Japan)                         Weber Haus (Brazil)                                            
CSJ Co., Ltd (Japan)                                             Cacao Sampaka S. L. (UAE)
Bertiolo S.P.A. (Cantina Di) – Cabert (Italy)         Food Corporation Bich Chi (Vietnan)                      
Bh Co., Ltd (Japan)                                                Bhanu Farms Limited (India)                              
Drink More 'Natural SRL (Italy)                             Beverage Flavors International, LLC (USA)
Bestmaker Food Suqian Co., ltd (China)            Best Ground International SA de CV (Mexico)        
Besler Pazarlama VE TIC A.S (Turkey)                Berries Paradise S.A.P.I. de CV (UK-Mexico)      
Berrak Spaghetti, Pasta and Wheat  (Turkey)    Benihama Co., Ltd (Japan)
Belorta (Belgium)                                                  Bel'Export (Belgium)                                                 
BC Bluebery Concil (Canada)                              Bauducco (Brazil)                                             
Basso Fedele & Figli Srl (Italy)                            Barley Factory Co. Ltd (Japan)
Natural Delights Medjool Dates (Australia)        Barbera Caffe Spa (Italy)                                           
Banrai Trading ConsultantCo., Ltd (Japan)        Banketbakkebrij Merba BV (Netherlands)          
Bangkok Ranch Public Limited (Thailand)         Bambino Agro Industries Limited (India)
Balas Boavistense Ltds (Brazil)                           Borrificio Baladin Srl (Italy)                                       
Baeyuea Enterprises Co., Ltd (Taiwan)               Baclieufis (Vietnam)                                         
Baci Co., Ltd (Japan)                                             Affinity Food Co., Ltd (Taiwan)
AdVini (Germany)                                                  Adonis Valley (Lebanon)                                            
Adelholzener Alpenquellen GmbH (Germany)   Paco & Lola (USA)                                           
Acushla, S.A. (Portugal)                                       Active Co., ltd (Japan)                                              
Balsamic Dressind Area SRL  (Italy)                   Aceitunas Lhbarruz (Spain)                                      
Aceites Ybarra S.A. (Spain)                                 Oils Guadalentin SL (Spain)                            
Oils Almenara SL (Spain)                                    Aceites Albert (Spain)
Oils de la Heras (Spain)                                       Ace Synergy Internation Pte Ltd (Turkey)                   
Acai Roots (Brazil-USA)                                      Acaimania Europe s.r.o. (Slovakia)                  
AB Rokiskio Suris (Lithuania)                            Abo Italia – Abondanza (Italy)
Abeko-Seika co., ltd (Japan)                               Abeil Same (Chile)                                                    
AB Earth Flavors (Greece)                                  Abashiri Beer Co, ltd (Japan)                           
A.kuartet Food Marketing Domestic and Foreign Trade. Ltd (Turkey)