155 years of Nestle: Kit Kats and Purina, Nescafe and more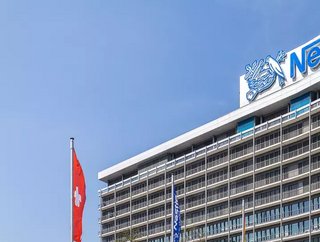 From infant formula in 1866 to pea milk in 2021, Nestle is the biggest food company in the world and the business seeks to keep up with consumer demand
In 1866, the Anglo-Swiss Condensed Milk Company was founded by Henri Nestlé and the company sold infant food to parents. In this time period, the world was opening up as populations grew and public transport crossed international borders with consumer goods on board. In Switzerland and aboard, Nestle grew as a household brand from there and in 2021, Nestle is the biggest food company in the world.
Now, Nestle products are sold in 186 countries and employs close to 340,000 people, with up to one billion people consuming Nestle products each day. 
The most popular items include caffeine drinks Nescafé and Nespresso, confectionary items Kit Kat, Toll house and Milo, in addition to the beloved seasoning Maggi.
A changing planet
As the threats of climate change become a reality, businesses move to be seen as playing their part in the fight against it. As over a billion Nestle products are consumed each day, the company has a huge role to play in this. 
"As the world's largest food and beverage company, Nestlé has a unique opportunity to address climate change", said Mark Schneider Nestle CEO. "As we operate in nearly every country in the world and have the size, scale and reach to make a difference… Every person on Earth is a shareholder in what must be a collective and international effort."
Furthermore, as the world's population grows, Nestle is searching for innovative solutions for these new customers. In 2010, the company launched the Creating Shared Value Prize, where the work of pioneers can be recognised.
"Capturing and promoting breakthrough ideas allows them to flourish", said Christian Vousvouras, the Water Specialist at Nestlé. "Through the Creating Shared Value Prize, we hope to profile the power of innovation, showing how the right approach to business can deliver commercial success along with greater returns for society as a whole."
 
A plant based future
Swedish non-dairy milk, Oatly, will be pitted against Nestle's pea milk brand, Wunda, as the plant-based dairy market continues to stampede in consumer popularity. 
Nestlé has also been expanding its portfolio of meat substitutes, the food of the future.
"Plant-based in food and drinks is really on the rise and I think it's very structural", said Cédric Boehm, head of dairy for Europe, the Middle East and north Africa at Nestlé. "I've been in the business for many years and I've never seen a category growing so fast or so strong."
Peas are also one of the most environmentally friendly sources of plant-based protein. The Wunda beverages are carbon neutral from launch and certified by the Carbon Trust. This is achieved through several measures along the supply chain such as using renewable energy in production, while reducing emissions during distribution. For emissions that cannot be eliminated, the brand will invest in high-quality offsetting projects.
In addition, Nestle has also signed up to the global business collective, The Valuable 500, comprised of 500 international organisations committed to disability inclusion on their board agenda, making it the world's biggest CEO collective for disability inclusion. Good food, good life, for all.