Top 10 wine producing regions in the world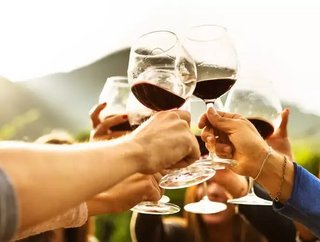 Every year there are more regions to add to the list of the world's wine producers, several of which are in some quite surprising locations. For examp...
Every year there are more regions to add to the list of the world's wine producers, several of which are in some quite surprising locations. For example, did you know there are now vineyards in China's Gobi Desert, or that there are a growing number of wineries on the outskirts of Mumbai?
But while there are new wine producing regions cropping up all the time, they still have a few more grapes to crush before they get anywhere near our list.
In fact, just 10 countries produce 80% of the wine drunk on this planet. The good people over at Expedia put together a guide to the top sparkling wine producing regions, but what about the non-fizzy stuff?
At FDF World, we thought we'd take a look at the top 10 wine producing countries measured in hectolitres, with one hectolitre equivalent to one hundred litres of wine.
1. Italy
Leading the world in wine production is Italy, which endured tough wine conditions last year, but still produced more wine than its closest rivals, France and Spain, to propel it to the top of the charts. Last year, 39.9 million hectolitres of wine were produced, which is equivalent to around 6 billion bottles. That represented a decline of 23% on the previous year due to severe spring frosts and a spike of hot weather.  
Thanks to its unique topography, Italy can grow around 350 grape varieties, although at the moment it is probably most famous for its Prosecco.
2. France
Although France has a wine producing history that dates back to the 6th century, that pedigree does not provide any protection from weather conditions. An unfavourable spring actually led to a reduction in wine production of 19%, down to 36.7 million hectolitres in 2017.
The most popular wine producing region in France is Bordeaux thanks to its flavoursome grapes, while other popular varieties include Pinot Noir, Chardonnay and Champagne.
3. Spain
Although Spain boasts more 'area under vine' than any other country in Europe, those 2.9 million acres do not produce as much wine as its traditional European rivals of Italy and France. Year-on-year, wine production in Spain fell by 15% last year to 33.5 million hectolitres. This decline in production of the three leading wine producing countries led to an increase in prices for many consumers around the world.
Spain is famous for producing concentrated and refined red and white wines, particularly from the regions of Rioja and Ribera del Duero. However, it's also famous for its Sherry and Cava.
4. USA
From the Old World wine producing regions of Italy France and Spain, it's then a big jump to the first of the New World wine producing regions on our list. However, wine is still big business in the USA, with 23.9 million hectolitres produced in 2017 according to the latest figures. Around 90% of that wine comes from California, with 100 different grape varieties found in this state alone.
The USA is perhaps best known for its Zinfandels and Pinot Noir, although its Cabernet Sauvignon and Merlot are also extremely popular.  
5. Australia
Given the size of the country, many people might expect Australia to feature much further up this list, but many areas are simply too hot and arid for grapes to grow. However, it still produced some 13.9 million hectolitres in 2017, which represents a rise of 6% on the previous year. The Australian wine and grape industry hopes to boost this yield next year after announcing an AUD$9million partnership with the technology sector.   
Australian wines represent excellent value, with the cooler territories of Victoria, New South Wales and the Barossa Valley producing good quality Shiraz, Cabernet Sauvignon and Chardonnay at a reasonable price.
SEE ALSO:
6. South Africa
It might be classed as a New World wine region, but with a winemaking industry that dates back to 1655, South Africa certainly has a rich history of wine production. It produced 10.8 million hectolitres in 2017, with white varieties accounting for 55.2% of the wines and red wine making up the remaining 44.8%.. Of those, Chenin Blanc was the most popular wine, followed by Cabernet Sauvignon and Shiraz.
7. Argentina
The wine industry in Argentina has seen significant growth in recent years. However, production in Argentina in 2016 slipped when it suffered the effects of El Niño and it is still yet to recover completely. In 2017, there were 10.7 hectolitres of wine produced, with around 80% of that coming from the Mendoza region, a unique landscape that's protected from the rain by the Andes.
The country is most famous for its production of Malbec and Torrontes, although it does produce many other excellent varieties of red and white wines.
8. Chile
The second South American wine producing country on our list is Chile, which produced 9.5 million hectolitres of herbaceous wine varieties. The country has a perfect climate for wine production with hot summers, coastal breezes and moderate rainfall. The result is plenty of outstanding bottles of wine available for less than you might expect to pay elsewhere. Chilean Merlot, Chardonnay and Sauvignon
Blanc all worth an honourable mention, although it's probably best known for its Cabernet Sauvignon.  
9. Germany
In 2017, Germany produced 8.1 million hectolitres of wine, with its acclaimed Riesling accounting for one-fifth of all the wine grapes planted across the country. Germany is most famous for its white wines, with the cooler climate lending itself better to the production of lean, crisp whites. Around 60% of the wines produced in Germany are whites, with Riesling, Mueller-Thurgau, Silvaner and Pinot Grigio the most popular varieties.  
10. Portugal
Portugal produced 6.6 million hectolitres of wine last year to bring it in at tenth on our list. Perhaps best known for its Port wine, Portugal has a rich winemaking history and a number of indigenous grape varieties that produce red, white, rose and sparkling wine.
Over the last two decades, Portugal has revolutionised its wine production by sticking to its home-grown grapes rather planting international varieties. This has created a range of full-bodied wines that are now becoming extremely popular around the globe.