Survey shows Brits prefer wine in a can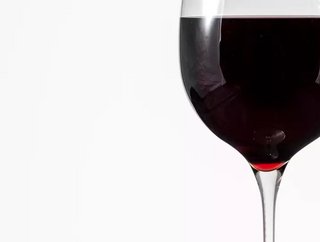 A survey from Ball Beverage Packaging EMEA has shown that Britons prefer to purchase wine from cans. Accolade Wines' Richard Lloyd embraces the new trend
A new survey from Ball Beverage Packaging EMEA has revealed that more than half of Millennials and Gen-Zers in Britain, now choose to buy wine served in cans.  
According to the survey:
52% of people aged 18 - 44 drink wine in cans

38% of people aged 45 - 54 choose the same

Only 22% of people aged 65 would select a can.  
Covid's impact on outdoor socialising popularised wine in cans
The growth in outdoor socialising due to the coronavirus pandemic has seen wine in cans becoming more popular, as they are lightweight, easily-carried and allow for portion control.
The market for wine in cans grew by 106% in the year to September 2020. Globally the nascent market was valued at £152 million in 2020.

Sparkling white and rosé were most often cited as Britons' favourite canned wines 33%. 

Aluminium cans are also the most widely recycled beverage package in the world, reaching an average of 76% in Europe and 82% in the UK.
Wine in cans offer high recyclability and convenience 
The survey of 1,000 UK adults was commissioned by Ball Beverage Packaging EMEA, between June 3 and June 7 and undertaken by polling company Norstat.  
"We are seeing more and more people embrace wine in cans – both because of their high recyclability and convenience for outdoor socialising", said Carey Causey, President, Ball Beverage Packaging EMEA. "Cans are a great way to enjoy your favourite wine whenever and wherever you want. As their potential to also contribute to a circular economy is more widely understood, we expect this trend for canned wines to grow even more." 
Winemakers are seizing the survey results to move towards customer expectations. 
"We are seeing more and more demand for wine in cans throughout the UK", said Richard Lloyd, General Manager, European Operations and Supply Chain, Accolade Wines. "This is an extremely exciting area of growth for us. More and more of our consumers are going to be enjoying wine in cans in the future."