Starbucks is piloting cashless checkouts at some of its biggest stores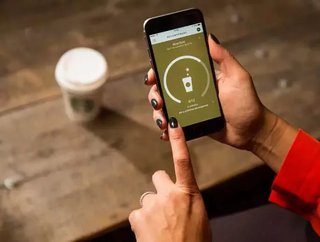 Starbucks Corporation is testing out cashless checkouts in several of its stores includingone of its biggest chains in Seattle. The payment shakeup com...
Starbucks Corporation is testing out cashless checkouts in several of its stores including one of its biggest chains in Seattle.
The payment shakeup comes as the coffee giant aims to speed up its transaction time during peak periods, free up its staff. reduce bank runs and cut the risk of theft. 
Through the move, Starbucks will only accept payment via credit and debit card or by mobile apps although cash tips are still accepted. 
SEE ALSO:
Just last month, former Starbucks CEO Howard Schultz said that Starbucks would soon be a cashless retailer. "That time is nearer than you think," he said, but he also added that people would continue to brew and pour coffee. 
"I don't see a day where artificial intelligence or robotics is going to replace the humanity of Starbucks," he noted.
Starbucks mobile payment and ordering app has been notably successful for the coffee chain apparent as mobile payments made up 36% of Starbucks' total US transactions in its third-quarter in 2017, a figure that will likely continue to increase. 
The coffee giant reportedly isn't using signage to notify customers that it isn't taking cash, but rather, let barista explain the concept to its customers. 
Starbucks rollout of cash-free checkout follows in the footsteps of other retailers such as Amazon and Walmart. 
Walmart is offering a Scan & Go capability in several stores that allows shoppers to use a mobile app to scan barcodes of products they want to buy, pay for them in-app and show the in-app receipt to a greeter as they leave.
Meanwhile, "Amazon Go" also allows customers to scan their smartphone with the Amazon go app at a turnstile, pick out the items they want and leave. 
Cashless stores aim to offer a convenient way for customers to pay but cash-free payment,s could also harness a lot of customer data.
The coffee chain did not mention how long the experiment would last o whether it will roll out in more locations.