Probiotic market to hit US$95bn worldwide by 2028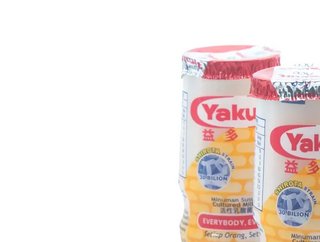 The global probiotics market size is expected to reach US$95bn by 2028, as consumer interest in preventative health products continues
As customer focus on preventive healthcare increases in the post-pandemic world, the global probiotics market is expected to expand from 2021 to 2028, to reach a worldwide value of US$95bn. 
Countries such as China, Japan, and India are making up most of the market. 
Report highlights on the probiotic market
Probiotics are healthy bacteria removed from foods which have been fermented. Eating probiotics can support the intestines with additional healthy bacteria, as unhealthy bacteria can cause diarrhea and constipation.
Probiotics are naturally found in foods, such as yogurt, kimchi and certain types of cheese and they can be manufactured into drinks. 
In the 1970's, the Japanese company Yakult began selling probiotic drinks for daily consumption in the iconic plastic pots still used today - and probiotic drinks became mainstream.
According to the report from ResearchAndMarkets, key findings on the probiotic market included:
Probiotic beverages emerged as the largest segment in 2018 with a revenue of US$39bn. Cereal-based fermented beverages with probiotic content are being consumed extensively across the globe, thereby favoring the growth of the segment

The healthy bacteria segment is expected to dominate the market throughout the forecast period, driven by the increased use of bacteria to maintain urogenital health

The Asia Pacific is expected to be both the largest and the fastest-growing regional segment over the forecast period. 
Yakult's Global Vision 2030: healthcare solutions and supporting the planet
In July, Yakult announced its 2030 business plan, focusing on health, medical care and wellness.
"In an era when diversity is valued more than ever, social issues and the solutions that address them are diversifying, with greater respect paid to individual health preferences and goals", said Hiroshi Narita, Yakult's president and representative director. "Within this context, what should Yakult be doing to better contribute to the health of the world's people? Our answer to this question is [the] Yakult Group Global Vision 2030. This vision outlines three qualitative goals on our path to becoming a global healthcare company: 
Deliver health solutions to more people worldwide

Improve the relationship between people and planet

Provide new value focused on the challenges of individual people."
For Yakult and the probiotics market,people, planet and gut can work together to build a healthier future for all.