Potato milk, the new dairy-free alternative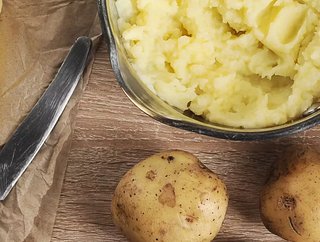 There's soy, almond, oat, hemp and coconut, now potato milk joins the dairy-free alternative milk market
The plant-based milk alternative market is expanding to include potato milk.
Compared to the other options, potato milk is a more environmental option, as potatoes are easy to grow and there are less transportation costs as associated with almond milk. 
Furthermore, potato milk uses a lot less resources than other milks:
Potato milk uses 56 times less water than almond milk 

Potatoes can be grown on half of the land needed for oat milk
Potato milk's high nutritional value
Swedish milk brand, DUG, has three potato milk options available across Europe and is looking to export further afield. 
100ml of potato milk totals under 40 calories and includes 15% of a consumer's daily intake of:
Calcium

Vitamin D

Vitamin B12 

Folic acid 
DUG claims their potato milk can be enjoyed in cereals and in cooking, just like traditional dairy milk. 
DUG's potato milk: Barista and Unsweetened 
The company has created different varieties of milk for particular reasons: 
DUG Barista has been designed specifically for coffee and tea, as it foams and tastes extra creamy.

DUG Unsweetened, as the name suggests, includes no added sweeteners. 
DUG claims all of its products are 'delicious and creamy' and with a score of 4.1 out of 5 stars on Amazon, customers agree.
The low climate footprint is also delighting climate-conscious consumers.