PepsiCo's 'most sustainable' European manufacturing plant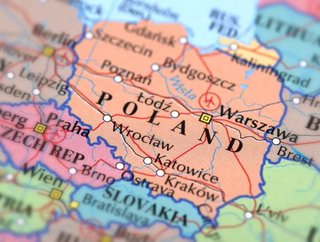 PepsiCo has started work on its 'most sustainable' European manufacturing plant in Poland, to support its central European customer base
PepsiCo's most sustainable food and drink facility in Europe has opened with a foundation laying ceremony. The €218, 30-hectare plot is situated within the Legnica Special Economic Zone in Poland and is PepsiCo's fifth plant in the country. Construction is expected to be completed by 2025.
PepsiCo's 'most sustainable' manufacturing plant in Europe
All of PepsiCo's Polish plants are powered by 100% renewable electricity, but the company says this new plant will be its "most sustainable" foods manufacturing plant in Europe, in many ways:
An onsite solar farm will power the plant

Heating, cooling and water will all be reused at the site

Rainwater will also be collected onsite

Waste from manufacturing processes will be reused. For example, leftover potatoes will be converted into low-carbon fertiliser for local farmers 
Poland is a suitably central hub for PepsiCo's business 
PepsiCo has committed to decreasing its emissions by 40% by 2030, as a part of its environmental plans which are aligned to the Paris-Agreement, despite Poland previously showing far less dedication to the agreement than its neighbours. 
However PepsiCo is optimistic.
"We've been operating and investing in Poland for 30 years", said Silviu Popovici, PepsiCo Europe's chief executive. "It is a great central hub as our food business grows in Central and Eastern Europe. But growth has to be sustainable. We want our plants to be the greenest, not only in Europe, but around the world. At Sroda Slaska we are re-imagining the future of food production. We want to create a model facility for sustainability in Europe."