PepsiCo releases 2020 Sustainability report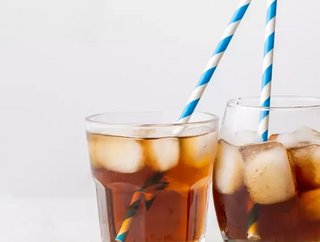 In its newly released Sustainability 2020 report, PepsiCo acknowledges the significant work ahead to address pressing challenges in the food system
PepsiCo has published its 2020 Sustainability Report, which acknowledges the significant work ahead to address pressing challenges in the food system, such as:
Reducing the volume of sugar, sodium and saturated fats in products

Addressing fertile topsoil loss

Minimising packaging waste 

Taking responsibility for its impact on climate change and inequality
PepsiCo products are enjoyed by consumers more than one billion times a day in more than 200 countries and territories. The company generated more than $70b in net revenue in 2020, from sales of Frito-Lay, Gatorade, Pepsi-Cola, Quaker, Tropicana and SodaStream. 
Responsible sourcing and reducing at PepsiCo
The report outlines how during a tumultuous year for consumers, employees and partners, PepsiCo, one of the world's leading food and beverage companies, advanced agenda across the supply chain.
Its revisioning of the growth and sourcing of crops included:
Sustainably sourcing 100% of its direct commodities in 28 countries, with nearly 87% of direct commodities sustainably sourced globally as of 2020.

Announcing a new Positive Agriculture ambition that aims to improve the livelihoods of more than 250,000 people in its agricultural supply chain, and sustainably source 100% of its key ingredients, including key crops from third parties, by 2030.
PepsiCo will continue to reduce added sugars, sodium, and saturated fats in its products. As of 2020:
48% of the PepsiCo beverage portfolio has 100 calories or less from added sugars per 12 ounce serving, an improvement of 8 percentage points over the past three years (goal is 67% by 2025).

64% of the company's foods portfolio contains 1.3 milligrams or less of sodium per calorie.

71% of PepsiCo's foods portfolio contains 1.1 grams or less of saturated fat per 100 calories.

Embracing platforms like SodaStream and SodaStream Professional that offer convenient, sustainable options, without single-use packaging.

Expanding its portfolio to meet evolving consumer preferences, with options like Off The Eaten Path, bare, Hilo Life, Driftwell and bubly.
PepsiCo is driving change for a more resilient food system
The team at PepsiCo are pleased with the developments of 2020, but are staying focused on the long term goals. 
"2020 was a year of challenges and a year of change," said Jim Andrew, Chief Sustainability Officer, PepsiCo. "The challenges created by the COVID-19 pandemic impacted every corner of the globe and highlighted the urgent need to partner and drive change toward a more sustainable and resilient food system. I'm proud that PepsiCo rose to the challenge in 2020, and there's no slowing down PepsiCo's ambition to drive a positive impact on our planet and the communities we serve."
"We are working to transform the way we create shared value by operating within planetary boundaries and inspiring positive change for the planet and people," said Ramon Laguarta, PepsiCo's Chairman and CEO. "This will make us a Better company, with purpose more deeply integrated into our business strategy. It will also make us Faster and Stronger, enabling accelerated growth and continued investment in our people, business and communities. And we hope it will make us an example, for our partners and our peers."