PepsiCo to net water positive by 2030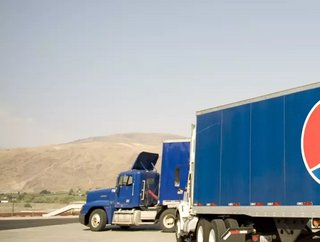 The soft drink titan Pepsi aims to become water-efficient by restoring more water than it uses, by 2030, through a partnership with WaterAid
PepsiCo plans to become "Net Water Positive" by 2030. This will mean that the brand will replenish more water than it uses, making it one of the most water-efficient beverage manufacturers.
It is hoped that this vision, in partnership with WaterAid, will help to deliver safe water access to 100 million people.
PepsiCo to become a water positive force 
The PepsiCo Foundation is also launching a new US$1m programme with its long-term partner, WaterAid, to bring safe water to families in Sub-Saharan Africa. This will expand its 15-year, US$53m safe water access initiative, which has helped more than 59m people.
The PepsiCo Foundation's new investment with WaterAid is focused on Sub-Saharan Africa and it will:
Help improve water infrastructure

Build new water supply systems and equitable sanitation facilities

Promote hygiene education

Empower women and girls to become water, sanitation and hygiene stewards in their communities by providing them with the funding and training to maintain water access points and sanitation facilities 
Pepsi declares 'Water is a right'
"Time is running out for the world to act on water", said Jim Andrew, Chief Sustainability Officer at PepsiCo. "Water is not only a critical component of our food system, it is a fundamental human right – and the lack of safe, clean water around the world is one of the most pressing issues facing our global community today. Water scarcity is directly linked to the climate crisis, and at PepsiCo we believe a global effort to be 'net water positive' is essential. We're focused not only on making sure people around the world have access to this vital resource, but ensuring that we are also prioritizing water stewardship in our operations everywhere."
This new initiative comes at a critical time for water-stressed communities, as the COVID-19 Delta variant spreads worldwide. Many nations lack the water infrastructure or supply to prevent and treat illnesses, where homes don't have places for families to wash their hands with soap and water. 
"We learned quickly at the onset of the pandemic that handwashing and proper hygiene were critical to slowing its spread, but for millions around the world, access to water remains a luxury", said C.D. Glin, Vice President, Global Head of Philanthropy at PepsiCo. "As a result, millions of lives remain in jeopardy and until we address this crisis the region will remain especially susceptible to viruses like COVID-19. Not only does this disparity in water access contribute to the severity of the pandemic, but it also affects many other developmental goals of the region, including food production, gender equality, climate resilience and poverty alleviation. We're proud of our continued partnership with WaterAid to bring this program to the region and are excited to be investing in the water-scarce areas that need this resource most."
The investment in Sub-Saharan Africa represents an expansion of The PepsiCo Foundation's long-term work with WaterAid, a leading international organization with over 40 years of experience bringing clean water, sanitation and hygiene to communities worldwide, including active programs in Colombia, India and Pakistan in partnership with The PepsiCo Foundation. 
"The PepsiCo Foundation is a stalwart partner of WaterAid across three continents", said Kelly Parsons, CEO, WaterAid America. "They are funding critical programs, providing flexibility to respond to the pandemic, and shouting loudly and clearly about the importance of safe water access for the billions who lack it. We are proud to partner with The PepsiCo Foundation and are committed to doing all we can to support their goal of reaching 100 million people by 2030. Their aspiration helps us reach further and work harder on behalf of those in need."