PepsiCo Initiative Provides Africa with Safe Drinking Water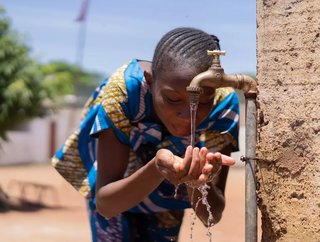 PepsiCo announces continued collaboration with WaterAid to become 'Net Water Positive' and support the distribution of safe drinking water
While many organisations strive to become carbon-neutral, it's not often that businesses discuss the possibility of becoming 'Net Water Positive'. PepsiCo aims to become the most water-efficient food and beverage company, by replenishing water supplies by 2030.
The PepsiCo Foundation—a non-profit organisation created by PepsiCo, will also launch a US$1mn programme in collaboration with a long-term sustainability partner, WaterAid, to provide safe drinking water to families across Sub-Saharan Africa. 
A Partnership Enabling Global Water Supply 
The partnership between PepsiCo and WaterAid dates back to 2006. In 2018, the PepsiCo Foundation provided the non-profit with a US$4.2mn contribution to increasing access to clean drinking water to cities in India that had experienced extreme water shortages. 
The latest investment will add to its 15-year commitment to the cause, which has seen over U$53mn of investment from the organisation and has enabled access to clean drinking water for over 20 countries and 59 million people. 
'Time is running out for the world to act on water. Water is not only a critical component of our food system, it is a fundamental human right – and the lack of safe, clean water around the world is one of the most pressing issues facing our global community today', says Jim Andrew, Chief Sustainability Officer at PepsiCo. 'Water scarcity is directly linked to the climate crisis, and at PepsiCo, we believe a global effort to be 'net water positive' is essential. We're focused not only on making sure people around the world have access to this vital resource but ensuring that we are also prioritising water stewardship in our operations everywhere'. 
How will Pepsico become 'Net Water Positive'?
The company's new ambitious goal of becoming 'Net Water Positive' will see it replenish more than 100% of its water consumption back into the local watershed, which is used by company-owned and third-party sites in areas of high water risk. To achieve this, PepsiCo will adopt new operational standards across more than 1,000 facilities, including company premises and third-part facilities, which will help to reduce water consumption to meet a target of 11 billion litres per year.