Nestlé and Coca-Cola's Sustainable Packaging Initiative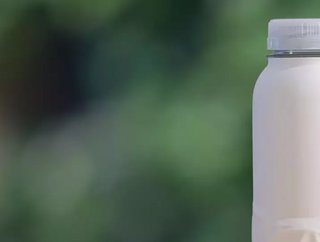 Food Digital takes a look at the latest sustainable packaging developments from the likes of Nestlé and the Coca-Cola Company
Throughout the Covid-19 pandemic, single-use packaging products have been used extensively due to the strong emphasis on hygiene to curb the spread of the virus. As a result, it has been difficult for organisations to cut down on materials like plastic. In the future, we can expect to see developments of materials that are biodegradable, as companies aim to achieve net-zero carbon. Big names in the beverage industry, Nestlé and Coca-Cola Co., are making much-needed changes to the way they package their products. 
Nestlé Sustainability Strategy Put into Action 
Nestlé is making changes to its natural spring water product in the 'Vittel' brand. The company has recently announced its new plastic bottle developments, which contain less plastic than previous bottles. 
As part of Nestlé'ssustainability drive, tackling the continued issues surrounding single-use plastics, the company will roll out 100% recyclable bottles. The new bottle application is called 'Vittel Go', which will hold refills of Vittel water and consist of 40% less plastic. The second application for Vittel Go is a 100% recyclable one-litre bottle made from less plastic and more of a fibre-based material derived from recycled cardboard and newspaper. 
Coca-Cola Sustainable Packaging Prototype
The Coca-Cola Company joins Nestlé in its pursuit of sustainable bottling. The company announced that its Atlanta branch is going ahead with a limited trial of its paper and plastic bottle prototype. The bottle also consists of plastic and paper layers; the paper layer is made from sustainably sourced wood materials. The company claims the bottle can endure liquids, CO2 and Oxygen, beauty products and other liquids. 
"Our vision is to create a paper bottle that can be recycled like any other type of paper," says Stijn Franssen, Research and Development Packaging Innovation Manager at Coca-Cola Co. "A paper bottle opens up a whole new world of packaging possibilities, and we are convinced that paper packaging has a role to play in the future."
The company will monitor the packaging implementation based on two metrics; product performance and shopper response. According to the market researcher, GlobalData, the paper bottle will attract around 43% of global consumers due to ethical and environmental impacts becoming a primary focus. The developments made by the company are also provoking others in the beverage industry to produce more sustainable packaging. 
According to Arvind Kaila, Head of Consumer Beverages for GlobalData, "Coca-Cola's paper bottle will open up a whole new world of possibilities for beverage companies." Kaila also says, "With growing pressure from consumers and government bodies alike on sustainability initiatives, it is no surprise that there has been a surge in research and development (R&D) into paper bottles."