Mexico's corn industry & Coca-Cola prepare for droughts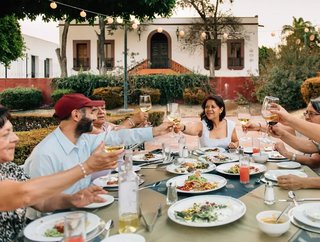 Mexico has been impacted by drought, which has threatened the corn industry & Coca-Cola production. The industries are protecting their supply chains
Following the shocking floods and droughts across the world in recent months, businesses are scrambling to ensure resilient supply chains, especially those in the essential food and beverage sectors. 
In Mexico, which has been impacted by drought, beverage companies have long invested in water-reuse systems and underground water supplies.
Coca-Cola is deeply popular in Mexico and the company has also focused its efforts on ensuring water security. 
But as water stress increases over time and droughts continue to impact harvests, companies will have to carry out more capital spending, to ensure supply chain's can work as normal, according to research from Moody's.
Droughts pose high risk to corn industry in Mexico
Corn is the most widely produced crop in Mexico and it depends heavily on water.
But when corn is scarce in Mexico – owing to periods of drought – industrial corn flour producers are forced to import more corn, at higher prices.
In addition, despite the Mexican corn sector's well developed water management plans, as a water-intensive industry, it will face higher costs from more frequent droughts and rising water scarcity. 
Coca-Cola adapts to water stress in Mexico
The southern state of Chiapas, Mexico, is one of the poorest states in the country. 
A 2019 study revealed that despite crippling poverty, individuals drank 821 litres of soda (including Coca-Cola) each year.
To adapt to rising water stress in Mexico, Coca-Cola has intensified efforts globally to ensure watershed health, focusing on water-scarce regions.
The company has improved water efficiency by 24% since 2010, teaming with multiple stakeholders in water funds to achieve and sustain water security in its operating regions.