How will the proposed 'latte levy' affect the UK beverage industry?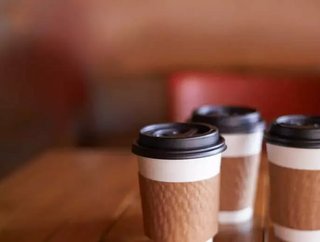 In the UK, 500 of these used coffee cups will be thrown away every minute, with around 2.5bn thrown away per year. What's more, less than 0.25% will b...
In the UK, 500 of these used coffee cups will be thrown away every minute, with around 2.5bn thrown away per year. What's more, less than 0.25% will be recycled, according to newly published data from an environmental audit committee.
Britain's £9bn coffee-shop habit creates a large amount of waste and, as a result, several MPs have called for a 25p tax - dubbed the "latte levy" on takeaway coffees and teas.
The levy hopes to fund infrastructure in the next five years to make all cups recyclable and if this fails they sale disposable cups should be banned. 
SEE ALSO:
Many consumers believe that the industry's paper cups can be easily recycled, however, disposable cups can prove difficult to recycle as they often feature a thin plastic lining to make them watertight and the paper is often contaminated by coffee or tea. 
The proposed 'latte levy' hopes to improve sustainability practices and reduce plastic waste - but what impact will this have on the UK beverage industry?
Big beverage giants have already begun initiatives to tackle the ethical question of disposable cups. 
This week, Pret A Manger announced that it was doubling its discount for customers who bring reusable cups into stores to 50p, in a bid to reduce the number of paper cups that are discarded as waste.  
The UK-based coffee shop has also partnered with companies such as Simply Cups and A Short Walk to introduce recyclable and renewable packaging for its coffee cups. 
Both Starbucks and Costa Coffee have also responded to the war on waste with a similar 'bring your own cup' discount. 
In recent months, the UK's largest coffee chain Costa Coffee also launched an in-store recycling scheme which aims to ensure that as many of its own takeaway cups - and those from its competitors are recycled. 
Coffee chain giant Starbucks also said that it was going to trial a 5p surcharge on coffee cups in between 20 and 25 of its London stores to encourage customers to bring their own reusable cups. 
Some environmentally-focused companies argue that the levy should only be applied to conventional non-recyclable cups and not their recyclable counterparts. 
 
Frugalpac, a UK-based recyclable packaging company, makes a cup that is made from recycled paperboard and which can be disposed of in any domestic, commercial or municipal recycling bin and which can be processed by any UK paper recycling facility.
 
In response to the report, Martin Myerscough, founder and CEO of Frugalpac, said: "25p is a substantial levy which will make people concentrate on the issue. The issue is not going to go away and we're pleased that it's going to be addressed.
 
"Whilst we understand the proposal to put a levy on non-recyclable cups we would argue that it would be unfair to penalize the Frugal Cup and, of course, the consumer, as it gets recycled in the current waste stream."
The Association of Licensed Multiple Retailers (ALMR) which represents restaurants, cafes and over 90% of the UK's managed pubs say that the plan is 'not the answer'
"Small and medium-sized businesses will be particularly vulnerable to the cost increases and many of them will find it difficult to absorb this cost or even pass it onto customers as the cost of the cup is already factored into the price," said Kate Nicholls, chief executive of the ALMR.
The proposed levy has been partly inspired by the success of the plastic bag charge in the UK, which has reduced plastic bag usage by 83% in its first year. 
Environmental Audit Committee chair Mary Creagh MP said: "The UK throws away 2.5 billion disposable coffee cups every year; enough to circle the planet five and a half times. Almost none are recycled and half a million a day are littered.
"Coffee cup producers and distributors have not taken action to rectify this and Government has sat on its hands. The UK's coffee shop market is expanding rapidly, so we need to kick-start a revolution in recycling.
"Coffee shops have been pulling the wool over customers' eyes, telling us their cups can be recycled, when less than 1% are."