Exclusive interview: Mahou San Miguel's International MD Erik d'Auchamp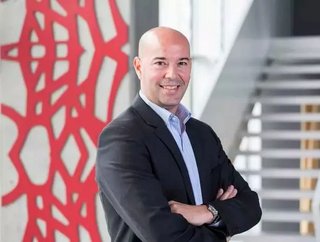 The UK has something of a love affair with Spanish beer. Whether it serve as a reminder of holidays in the Med or simply something different to the stan...
The UK has something of a love affair with Spanish beer. Whether it serve as a reminder of holidays in the Med or simply something different to the standard lager offerings, a premium treat, the likes of San Miguel are booming in this market.
Brewed by family-owned Mahou San Miguel, last year alone saw UK sales volumes of its four key brands jump by nine percent, passing the one million hectolitre mark for the first time. While Mahou and Alhambra are perhaps less well known versus its illustrious counterpart, they contribute to an ever-popular export portfolio being sold across the world. Solán de Cabras, the company's luxury water brand, has also performed strongly. In all, two million hectolitres were exported in 2016, accounting for 15 percent of Mahou San Miguel's €1.22 billion turnover.
Charged with the enviable task of selling San Miguel abroad is International Managing Director Erik d'Auchamp.
A Danish brewing industry veteran of more than 16 years, d'Auchamp started out at Carlsberg before coming into contact with Mahou San Miguel in the early 2000s when the two began doing business together. Five or so years later, in 2006, and he moved to Spain from the USA and has been at Mahou ever since, meeting his wife and starting a family. 
"Apart from the fact it is a fun part of the job, I have travelled for most of my life," d'Auchamp says. "I still get a rush when I step up on a plane. Beer is a social engagement for so many people – 'let's go for a beer' is something which is recognised in many languages, and Carlsberg was a good opportunity to travel the world working in a category that was a lot of fun."
Premium partnerships
D'Auchamp puts Mahou's record year down to a number of factors, including the UK's identification with San Miguel's brand authenticity and general palate that embraces different kinds of taste. He speaks most at length about the impact of partnerships, pointing to valuable cooperation with former employer Carlsberg which helps distribute San Miguel and Mahou, while and London brewer Fullers works closely with Alhambra.
Outside of the UK, since late 2014 Mahou San Miguel has held a 30 percent share of Founders, a US craft beer company that started out in Michigan. "They have been working on some fantastic products and brands in a market which has seen slower growth in the past few quarters," d'Auchamp comments.
"The good thing about the brewing world is that there are a lot of alliances between a number of different brewers, which is ultimately raising the bar. There has to be a fit personally and on a business level, and we certainly have that with Carlsberg. Our brands complement each other and we treat each other's brands as if they are our own."
This leads naturally onto d'Auchamp's views on what is increasingly tough competition, especially in the UK premium lager market where the likes of Estrella, Birra Moretti and Peroni, among numerous others, are competing for shelf and tap space.
"There absolutely is stiff competition," he acknowledges, "and the good thing for us in the UK is that the premium lager and craft sectors are growing, and these are areas we feel comfortable in. Yes, there is tough competition, but this only makes us stronger and more competitive."
The rapid rise of the smaller craft brewer is another trend taking the beer world by storm, but is this a threat to the larger brewers? "We haven't felt that at all," d'Auchamp answers. "It is presenting tremendous opportunities which we have proven by meeting the fantastic team at Founders. It is inspiring innovation."
Further afield
Such innovation and maturation of the beer market is opening up opportunities for Mahou San Miguel not only in Europe, but in the likes of the US and India as well. D'Auchamp observes how people are talking about beer in a different way than just a few years ago, especially in the UK, and this shift in consumer attitude is opening doors.
In the US, beer drinkers are taking to the Spanish taste of Mahou, which d'Auchamp says hasn't required adaptation to suit American taste buds. "We sell in the US as we would in Spain," he adds. "What we have adapted is pack sizes as there is a tendency to buy 12-packs in the US. This isn't to say we won't create US-specific products, but this hasn't been the case up until now."
India is another long term project, and a country full of fond memories for d'Auchamp from when he headed up the team there in recent years.
"The Indian market is a fascinating one," he says. "If you aren't in it for the long run you probably shouldn't be there. We have a great team in India and from a personal perspective I loved it out there, and my wife and three kids loved it too. We have learned so much and been given so many experiences from travelling and meeting people around the country, experiences that will forever remain close to our hearts.
"From a professional perspective this is a country with a lot of potential – there may be a lot of regulation at the moment but you have to incorporate this into your plans. Indian food marries perfectly with our beer, and this is where we see massive potential to reach more Indian consumers." 
Indeed, d'Auchamp is optimistic when it comes to the global beer industry moving forward. Overall Mahou San Miguel projects a 1.4 percent growth to 2020, with premium and craft growing around 5.5 percent. The non-alcoholic segment is also set to perform well, which all adds up to a positive outlook for the years to come.
D'Auchamp concludes: "We're a family-owned company and those values ground us every day in what we do, but the future looks great and I can confidently say that we are looking to go bigger and better."
To see the original magazine article, read the latest edition of Business Review Europe