Aldi Leverages TikTok for Drink Social Media Marketing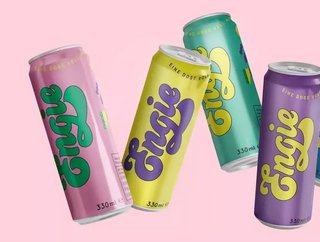 Aldi Nord and Aldi Sud make plans to expand their TikTok presence through influencer collaboration for an Engie drink social media campaign
It is safe to say that social media platforms have become a critical part of marketing for all industries. It's astonishing to see how many business sectors have been able to produce creative content on platforms like Instagram, Facebook, and TikTok. As a cost-effective and timely method of marketing, Aldi Nord and Aldi Sud, Germany, have taken to the TikTok platform. 
Food and Beverage Industry Collaboration with TikTok
Aldi has teamed up with influencers like Skatschie..Moviezzz, Videozeugs and How2Shirli on a social media marketing strategy that will promote the energy drink brand, Engie. The aim of the campaign is not only to promote the Engie brand but also to expand Aldi's presence on the TikTok platform. 
According to Aldi Süd, it plans to expand its social media reach to 'young target groups even more in the future', by creating bespoke, interactive content for Millennials and Generation Z customers. The Director of Customer Interaction at Aldi Sud, Cristoph Hauser, says, 'TikTok is an extremely attractive platform for us and we see it as essential for interacting with a younger target group'. 
'We are therefore pleased that from now on we are active on a platform that offers us new opportunities to prepare content. On TikTok, we can be shorter, faster and not use the classic brand language'. 
Social Media Leverage is the Future 
The social media platform, TikTok was released in September 2016 and has since provided entertainment and marketing capabilities to various businesses online and offline. Aldi Nord has been active on the platform since last year, while Aldi Sud has been on TikTok since November 2020 for entertainment purposes, but this is the first time the company has used the platform for marketing. 
Upon the success of the Engie marketing campaign, Aldi Sud said that it has plans for continued use of the platform in the long-term as well as some collaborations with other influencers, to create entertainment videos and product-related content.