100% recycled plastic bottles from Britvic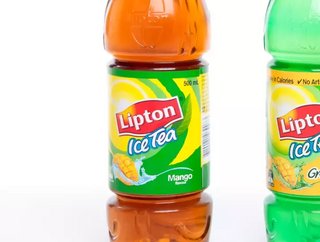 Britvic drinks, such as Robinsons, Lipton Ice Tea and drench, will be made from 100% recycled plastic bottles in a sustainable manufacturing move
Britvic's staple soft drinks, Robinsons, Lipton Ice Tea and drench 500ml bottles, will soon be made from 100% recycled plastic (rPET) at the Esterform manufacturing facility in Yorkshire, England. 
The Britvic company is headquartered in London and has a revenue of £1.4bn. 
Sustainable manufacturing move from Britvic with Esterform
Using recycled plastics, known as rPET, in the manufacturing process allows food and drinks companies to:
Reduce their carbon footprints

Decrease pressure on landfill

Strengthen the circular economy

Win over the ever growing number of customers focused on sustainability
By 2022, Britvic aims to have all bottles made in Great Britain manufactured from recycled PET. 
The company claims that the Robinsons, Lipton Ice Tea and drench rPET transition will prevent 1,354 tonnes of new plastic being created each year.
Previously, Britvic's Ballygowan Mineral Water and Fruit Shoot Hydro changed to rPET bottles, which saved 1,900 tonnes of plastic.
In addition, after Britvic invested £5mn in Esterform in 2019, the packaging company is now run on 100% renewable energy. 
Recycled PET progress at Britvic
Esterform Packaging has taken Britvic's PET orders for over 15 years and is the largest independent converter of PET in the UK.
"Our £20mn project to produce 42,000 tonnes of recycled food grade PET could not have got off the ground without Britvic's support and we look forward to working together to rollout recycled PET usage across Britvic's portfolio", said Mark Tyne, Esterform's Managing Director.
This progress is a part of Britvic's new sustainability strategy: 'Healthier People, Healthier Planet'.
"We are extremely proud and excited to see the first use of Esterpet in our iconic brands as they make the move to 100% rPET", said Sarah Webster, Director of Sustainable Business at Britvic. "It's a fantastic example of the progress made in the facility with Britvic's investment support and the first in a series of changes using Esterpet packaging as we continue our journey to fulfil our rPET commitment."