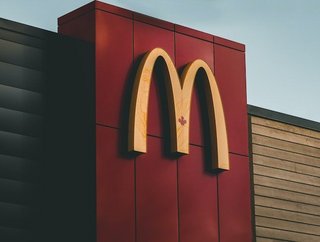 Franchising is an exciting opportunity for any business owner to take their operations to the next level.
Our top 10 tips for starting and sustaining a successful franchising business in 2023.
For businesses who want to expand their offerings, franchising is often an attractive option. With the right plan and know-how, you can create a successful franchised business network that will drive growth and profits for years to come. But it takes more than a sound strategy; establishing a successful franchise requires planning, foresight, preparation and plenty of hard work. We've put together out top 10 tips for starting and sustaining a profitable franchise business.
1. Do your research
Before you invest in a franchise, it's important to do your research and ask the right questions. You should start by looking at different franchise opportunities and evaluating which ones fit your interests and skillset. Once you've narrowed down your options, it's important to speak with current and former franchisees to get their insights on the business. Additionally, you should review the Franchise Disclosure Document (FDD) to learn more about the franchisor and the franchise system.
2. Consider the costs
Investing in a franchise is a major financial decision, so you need to be aware of all the associated costs. In addition to the initial franchise fee, you will also need to pay for things like rent, inventory, equipment, marketing, and employee salaries. It's important to have a clear understanding of all the costs involved before you make any decisions.
3. Have realistic expectations
It's important to have realistic expectations when franchising a business. While there are many benefits to owning a franchise, it's important to remember that it's still a business and there are risks involved. It's important to be prepared for things like slow periods, competition, and changes in the market.
4. Be prepared to work hard
Owning a franchise is not a passive investment – you will need to put in the time and effort to make it successful. This means being involved in all aspects of the business, from marketing and sales to operations and customer service. If you're not willing to work hard, then franchising may not be the right option for you.
5. Have adequate financing
In order to finance a franchise, you will need access to capital. This can come from personal savings, loans from family and friends, or small business loans from banks or other lenders. It's important to have a solid plan for how you will finance your franchise before you make any commitments.
6. Choose the right location
The location of your franchise is critical to its success. You should consider factors like population density, demographics, competition, foot traffic, and accessibility when choosing a location. It's also important to make sure that your franchisor approves of your chosen location before you sign any leases or contracts.
7. Hire good employees
Your employees are one of your most valuable assets, so it's important to take the time to hire good people. Look for employees who are passionate about customer service and who have the skillset necessary to succeed in your particular industry. Additionally, make sure that your employees are properly trained on your company's products or services and on how to provide excellent customer service.
8. Train yourself and your staff thoroughly
You and your staff need to be thoroughly trained on all aspects of the business before you open for business. This includes things like product knowledge, customer service procedures, sales techniques, bookkeeping/accounting, and marketing strategies. Your franchisor should provide training materials and resources that will help you get up-to-speed quickly. However, it's ultimately up to you to ensure that everyone is properly trained before opening day.
9 . Promote your business aggressively
To be successful, you need customers – and lots of them! You should promote your business through traditional marketing channels like print ads, radio/TV commercials, direct mail campaigns, and online advertising.
10. Choose wisely
There are many different franchises to choose from, so it's important to select one that is right for you. Consider factors like the initial investment amount, ongoing costs, franchisor support, growth potential, and whether the business model is a good fit for your skillset and interests.
Franchising is an exciting opportunity for any business owner to take their operations to the next level. It can be an incredibly rewarding and profitable venture with the right planning, foresight, and dedication. However, it's important to not underestimate the effort and resources required for a successful franchise. From solidifying the brand image and building trust with customers to ensuring all employees are on board with your plans, there are a lot of factors that will contribute to your success. With our top 10 tips in mind, you can create a blueprint that will guide you towards creating a thriving franchised business network that drives both growth and profits. As they say: if you have the vision, the sky's the limit!