New post-Brexit food and drink import rules announced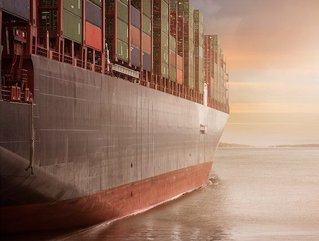 Food and drink companies to hear from trade and customs experts about the implications of the UK's approach to implementing post-Brexit border controls.
The Institute of Export & International Trade (IOE&IT) is presenting seminars across all three days of the International Food & Drink Event (IFE) at ExCel London, which starts on 20 March.
One of the seminars is a 'landmark session' on how the government's new 'Target Operating Model' – expected to be announced in the coming weeks – will impact post-Brexit processes for importing goods into Britain from the EU.
Target Operating Model
Since leaving the EU, the UK government has been introducing controls on goods entering Britain from the EU in phases. However, many of the sanitary and phytosanitary (SPS) checks that were due to have been introduced for agrifood products have been postponed due to the pressures on business caused by the pandemic and war in Ukraine.
In April 2022, the government announced that it would be adopting a new approach to implementing import controls on EU goods, which would be revealed via a new Target Operating Model. This new model is going to "be based on a better assessment of risk and will harness the power of data and technology," the government announced.
The model is expected to be published in the coming weeks and the IOE&IT will give an overview of what its implications are for businesses – particularly agrifood traders – at IFE in March.
IOE&IT will also be presenting seminars at the show's Exporters Hub on the various other new rules, processes and IT systems that have been introduced for food and drink trade since Brexit.
'Landmark session'
Arshad Dadabhoy, a trade and customs specialist team lead at the IOE&IT, says importers attending IFE should prioritise attending the IOE&IT seminar on the Target Operating Model as it will have "significant implications" for how they do business with the EU.
"The Target Operating Model is going to be a seismic moment for the industry, with significant implications for agrifood businesses that import goods from the EU," he said. "The IOE&IT seminar on the new model is therefore a landmark session, as we will be telling traders what they need to know and how to prepare for the new processes that are going to be introduced."
Empowered through expertise
IFE's event director, Philippa Christer, said it was important that IOE&IT is presenting at IFE because traders need "expertise to trade effectively".
"IOE&IT's mission to empower organisations and individuals with the expertise to trade effectively, sustainably and competitively is one that IFE passionately shares," she said. "We're delighted that IOE&IT is supporting the Exporters Hubs at this year's event, facilitating invaluable business connections between our international buyers and innovative, export-ready suppliers."