LIDL recall Snaktastic products misbranded as gluten-free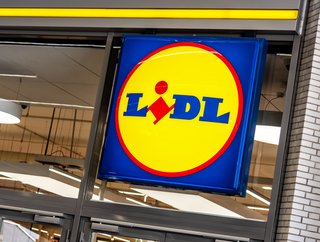 Customers have been urged to avoid a recent batch of the snack product after it was confirmed that they may contain gluten.
LIDL has recalled its Snaktastic Lentil Bites product as there is a fear that it contains gluten, despite being listed as gluten-free
LIDL has recalled its Snaktastic Sea Salt Lentil Bites, which previously claimed to be gluten-free, but has actually been found to contain gluten. With stores in England, Wales and Scotland having been issued a recall in early June 2023, the alert has now been extended to customers in Ireland and Northern Ireland as of 13th June 2023.
Customers have been urged to avoid a recent batch of the snack product after it was confirmed that they may contain gluten. Although advertised as "gluten-free," the lentil bites would be a severe health risk to people with gluten allergies or intolerances including those with coeliac disease.
Potential danger for gluten allergy sufferers
The Food Safety Authority of Ireland issued a warning that stated that the batch of snack products had been "misdeclared" as gluten free. This has been declared as urgent, as the product is labelled as gluten-free on the packaging, therefore posing a serious health risk.
It is an unsafe batch to eat for consumers who are allergic or intolerant to gluten foods, which includes those who suffer from coeliac disease.
A gluten-free diet is an eating plan that excludes foods containing gluten, which some people need to do for medical reasons. Gluten is a protein found in wheat, barley, rye and triticale (a cross between wheat and rye).
The FSA, who initially issued the food warning, said: "If you have bought any of the above products and have coeliac disease, and/or an allergy or intolerance to gluten, do not eat them. Instead, please return them to the store from where they were bought for a full refund."
Snaktastic is an own brand for Lidl supermarkets. The recall is not limited to the lentil bites, but also includes other products under that name
A wide range of Snaktastic products have recently been recalled by the supermarket. In May 2023, the Snaktastic Microwavable Popcorn was pulled from shelves as there was a danger that it could contain a deadly Chlorpyrifos pesticide. The product, which is no longer approved for food use in the UK, can result in a variety of side-effects such as headaches, blurred vision, and even seizures if a large amount is consumed.
More information concerning LIDL product recalls can be found on the supermarket website.