China Government Discusses Tightening Food Safety Laws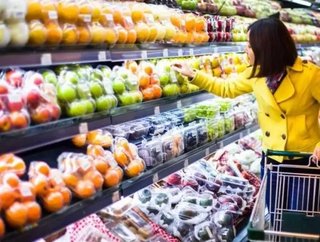 This week, during a committee meeting at the National Peoples Congress, the head of Chinas Food and Drug Administration announced to lawmakers that the...
This week, during a committee meeting at the National People's Congress, the head of China's Food and Drug Administration announced to lawmakers that the agency is making an attempt to strengthen and improve the country's food safety laws.
China has a fraught and troubled relationship with food safety. In recent years China has gained a poor reputation over a number of scandalous issues like reselling used and mislabeled cooking oil, exporting counterfeit honey, cutting milk and infant formula with melamine, and treating produce and meat with illegal additives like clenbuterol. The Chinese government has attempted to crack down on food safety in the past, going so far as to make food safety violations punishable by the death penalty back in 2011 – but even such severe threats of punishment haven't done much to slow down constant reports of new issues cropping up, like chicken tainted with chemical residue or factories passing off rat and fox meat as lamb and beef at market.
Now China's Food and Drug Administration is admitting that its current system hasn't done much to penalize or deter offenders and just isn't working in general. During the committee meeting, China FDA head Zhang Yong reportedly told Congress that the agency is developing new harsher laws and fines in a bid to discourage substandard and dishonest food production. Some of these new policies could include:
Compensating consumers for three times the total cost of any losses they may accrue in relation to a food-related illness, including medical bills (the former policy allowed them to only collect up to 10 times the cost of the food itself);
Raising production facility fines from 10 times the value of substandard products to 30 times that value;
Demotion or dismissal of any government inspector or regulator found to be ignoring or covering up a food safety violation, or otherwise abusing their power for personal gain.
These seem like great ideas. Perhaps these will finally be the policies that China needs to be effective in increasing its food safety and security.
[Source: http://www.foodsafetynews.com/2014/06/chinas-congress-considers-tougher-food-safety-laws/#.U6mc7NxdXWE]