Wendy's celebrates anniversary of "Own Your Opportunity"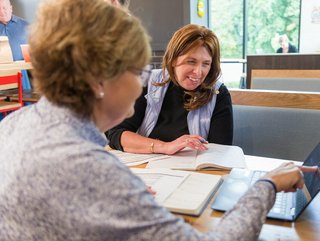 Wendy's Own Your Opportunity franchise recruiting initiative creates pathways for all entrepreneurs who want to grow with the Wendy's family through franchising.
Wendy's says its supercharging recruitment and new restaurant development across the Globe in 2023 and beyond.
Wendy's is celebrating the one year anniversary of its Own Your Opportunity franchise recruiting initiative, which creates pathways for all entrepreneurs who want to grow with the Wendy's family through franchising. Through the initiative, Wendy's has received significant interest from prospective franchisees and nearly doubled the number of new franchisees entering the system in 2022 compared to the prior year. The number of approved franchisees in 2022 represents approximately 10% of Wendy's total franchise base.
Wendy's says it has aggressive plans to grow globally, and recently announced its intention to recruit new franchisees to build and operate restaurants in Australia, Ireland, Mexico, and Spain. The brand's expansion will be largely driven by the recruitment of growth-minded franchisees and traditional new restaurant builds. To fuel development efforts in the U.S. and Canada, the Company created a $100 million Build-to-Suit development fund where Wendy's secures and builds restaurants in underdeveloped trade areas and hands over turnkey solutions to franchisees.
"2022 was marked by the highest accelerated global growth for the Wendy's brand in nearly 20 years," said Wendy's President, International & Chief Development Officer Abigail Pringle. "This year, guided by our strategic priorities and a clear roadmap, we continue to aggressively increase our global restaurant footprint, supercharge franchise recruiting, and lean into our innovative restaurant designs to accelerate growth."
Wendy's new unit growth will be supported by Global Next Gen, the brand's recently unveiled global restaurant design standard for enhanced customer, crew and digital experiences. Starting this year, Wendy's new restaurant builds will feature a sleek and modern design with an optimized layout and next-generation technology to deliver more Wendy's to more people with an emphasis on convenience, speed, and accuracy. This year, the Company and its franchisees will open new Global Next Gen restaurants across the globe, from Ohio to British Columbia to the Philippines and more.
"There's never been a better time to join the Wendy's family," said Pringle. "We are committed to significantly growing our restaurant footprint globally, and we have strong momentum fuelling our progress towards becoming the world's most thriving and beloved restaurant brand."