New Dublin cloud kitchen for Sodexo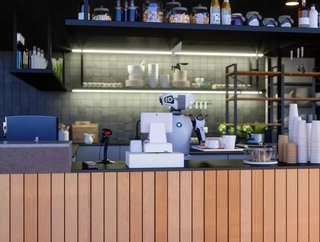 Sodexo has invested in a new cloud kitchen in Dublin, Ireland, as it adapts to the digital age
Sodexo has opened a new cloud kitchen in Dublin, Ireland, after launching workplace catering subsidiary, Fooditude.
Catering, facilities management and home services company, Sodexo, has a revenue of €22b and is headquartered in Issy-les-Moulineaux, France, with offices across 28 countries. 
Catering company Fooditude is based in London and creates organic, fresh food for clients and focuses on eliminating food waste. 
A 'cloud kitchen' (also known as a ghost kitchen, virtual kitchen or shared kitchen) is set up for delivery-only food brands. 
In December 2020, Sodexo acquired a majority shareholding in Fooditude.
Sodexo and Fooditude move the hospitality industry into the digital age
Sodexo declared that Fooditude would have a huge role to play, as it develops new consumer-focused food services for the digital age.
"Our investment in Fooditude is a crucial element in the evolution of Sodexo's workplace food services", said Julie Ennis, CEO of corporate services at Sodexo UK & Ireland. "Organisations are rethinking the way they work, reviewing their office footprints and the purpose of those spaces, so it is crucial we have the right flexible, digitally-powered food services to meet our clients' and consumers' needs."
Fooditude doesn't just offer catering deliveries, the company also organises pop-ups. The company uses organic produce and takes sustainability seriously. 
"One of the toughest challenges with our business model is to operate with minimum impact on the environment", said a Fooditude representative. "Reducing food waste is our top priority this year. To that end we have embarked on a few interesting partnerships with charities and businesses tackling this problem. We work with FoodCycle, OLIO and Orca."
Fooditude also measures its carbon footprint with The Planet Mark, a sustainability certification. Fooditude's goal is to reduce its carbon footprint by at least 5% in 2021.
A welcome food move in hospitable Dublin
The Dublin food scene is well known for flourishing outdoor markets and cosy fire-lit pubs. Taking a hybrid kitchen there is fitting for the modern age, especially in the post-pandemic era when many customers may prefer ordering food to be delivered, instead of eating out.
"We are delighted to take Fooditude to Dublin", said Ennis. "We see significant potential to establish and grow the business there, with clear benefits to our current clients as well as an offer that will help us grow our Ireland business and target new clients in the city's fast-growing technology and media sectors."