How Restaurants and Chains are Cooking Up Savings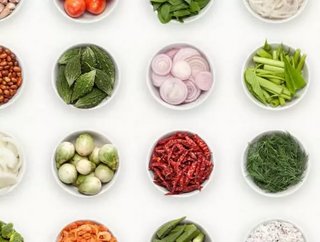 With produce and other food costs going up, restaurants, bakeries, and specialty shops across the country are searching for ways to cut culinary costs w...
With produce and other food costs going up, restaurants, bakeries, and specialty shops across the country are searching for ways to cut culinary costs without sacrificing quality.
From small artisan bakeries to multi-location restaurant chains, retailers are making sure they don't overcook their budgets. With lowered expenses in mind, here are a few ways food producers are cooking up some savings:
Keeping Track of Popular Items
Inevitably, some menu items will be more popular than others—keeping track of this can help inform food producers about future buying trends. Whether it's a dinner dish that sells out every night, or a sweet treat that flies off the shelves, tracking popular food items is one way restaurants and bakeries are making cost-effective food choices.
When food producers know which food items are likely to move faster than others, they can avoid over-ordering ingredients and overproducing items that aren't as popular. This eliminates food waste, which is one of the largest expenses in the food industry.
Cooking From Scratch
When restaurants and bakeries take a do-it-yourself approach to the food they make, it results in major cost savings. Buying bulk ingredients in separate amounts instead of premade quantities takes the premium off the price tag while improving overall quality.
For example, restaurants that purchase flour and baking soda instead of premade dough can save money on commodities as well as on refrigeration costs for dough that would otherwise have to be stored. (Not only that—cooking fresh food from scratch always tastes better, too.)
Eliminating Unpopular Options
Just as tracking popular menu items can help inform food producers what to buy in the future, tracking unpopular food items can help inform what not to buy.
As the following article shows, cutting unpopular items from the menu and the budget is just 1 of 4 routine expenditures you can cut back on if you're trying to save money in your restaurant.
Tech savvy restaurants and bakeries may track ordering through their computer systems, but the wait staff can also inform the restaurant on which menu items aren't being ordered.
Cutting unpopular items from the menu is another key way to reduce food waste, save on refrigeration and storage, and open up space on the menu for new items.
Using Multiple Suppliers
Having one or two food suppliers makes the ordering process easier, but costs tend to rise as a result. Many smaller restaurants and bakeries use multiple suppliers in order to keep costs down.
Instead of buying all their meats from a single source, they may buy their beef cuts from one butcher and their pork cuts from another. Using multiple suppliers not only creates competition and bargaining power for food producers, it also gives them access to the best product possible.
From meat to seafood to produce, buying from multiple suppliers means restaurants can choose quality over quantity. This also means smaller bakeries and local restaurants don't have to buy in bulk and waste money on food they don't need at the moment.
When it comes to culinary costs, food producers are doing all they can to save money while still cooking up quality eats and treats.
Adam Groff is a freelance writer and creator of content. He writes on a variety of topics including food and budgeting. 
Let's Connect!