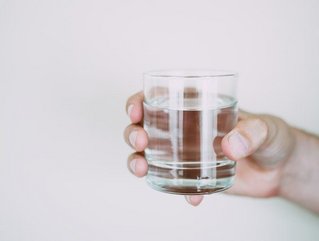 Ty Nant is one of the fastest growing mineral water companies in the UK.
Ty Nant Natural Mineral Water has announced a remarkable 270% increase in sales in 2022 over 2021 due to a new retail brand strategy.
Ty Nant Natural Mineral Water has announced a 270% increase in sales in 2022 over 2021, with a two-year compound annual growth rate (CAGR) of over 104% making it one of the fastest growing drinks company in the United Kingdom. The brand's channel strategy has been instrumental in achieving this growth, focusing on three key areas in the United Kingdom: Premium Hospitality, Retail, and Wholesale. Ty Nant has also expanded its export business, with its brands now distributed in over 20 countries worldwide.
Major new customers, including Wagamama's and Tattu restaurants nationwide, as well as partnerships with leading retailers and wholesalers, have allowed Ty Nant to expand its distribution and increase brand visibility. Ty Nant, says it seeks to reshape the bottled water category as a super-premium, independently owned British brand that is proudly Welsh.
In partnership with agency Hunt Hanson, Ty Nant rebranded its packaging with a unique "single estate" branding reflecting the provenance of the Ty Nant Estate from over 200 acres of wild organic Welsh countryside. The brand's commitment to sustainability is reflected in sourcing its energy from renewable sources and using only the finest materials in its packaging.
Key sponsorships, including the Laver Cup tennis tournament and partnership with The Master Chefs of Great Britain, have helped raise awareness of the brand among customers.
Ty Nant Natural Mineral is part of the Ty Nant Group, a distinguished collection of luxury super-premium British brands. The group last year acquired the Pentland Still distillery located in Edinburgh, Scotland. The Pentland Still produces the renowned Kings Hill Gin, a super-premium gin that is sold in John Lewis and other exclusive outlets nationwide. This acquisition was a strategic move by the Ty Nant Group to expand its portfolio of luxury brands and mark the Ty Nant Group's entry into in the super premium spirits market.
Ty Nant expects to triple its turnover in 2023 with an exciting program of developments to be announced in the coming weeks. Ty Nant's Chairman, Raminder Sidhu says: "This impressive achievement is a testament to the hard work and dedication of our team, as well as our commitment to sustainability and the highest quality products. As we look to the future, The Ty Nant Group remains committed to our rapid growth plan and expanding our portfolio of luxury brands. We are excited for the continued growth and success of the company."