Top 10 Leading adopters of robotics in the food industry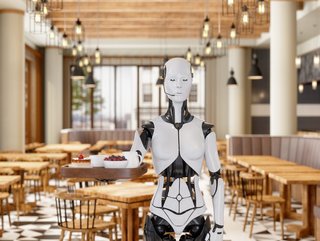 Robotics in the food and beverage industry
Worth US$130.7bn, robotics has left its mark in the food industry. In this Top 10 we take a look at some of the leading adopters in the food industry
Expected to see a 25% growth between 2020 and 2030, robotics plays an integral role in a wide range of industries including consumer goods, manufacturing, distribution, and logistics. This adoption follows the need to balance low costs and maximum efficiency, mitigate supply chain disruption and increase food and workplace safety.
Used for a variety of applications, the food industry has been quick to adopt robotics into their operations, popular technology types include:
Vision-guided sorting
Automated cleaning systems
Robotic dispensing arms
Vision systems
Robotic arms
Packaging robots
Manufacturing robots
Computer vision systems
Meal-delivering automation robots
Inventory robots
With this in mind, Food Digital lists 10 of the Top companies in the food industry that are leading the adoption and ranked by their number of LinkedIn employees.
10. Chipotle Mexican Grill
Founded in 1993, Chipotle Mexican Grill was built on the belief that 'food served fast' didn't need to have a 'fast-food experience'. Using high-quality ingredients and classic cooking methods, Chipotle Mexican Grill is a fast-growing company.
In 2022 alone, Chipotle Mexican Grill invested in multiple robotic solutions to enhance its food production and customer experience.
Such investments included:
Makeline: An automated system that harnesses advanced robotics and a customised operating system to provide busy kitchens with a reliable and precise way to make and fulfill orders.
'Chippy': An autonomous kitchen assistant that integrates culinary traditions with AI to make tortilla chips.
Number of employees: 29,299 employees (LinkedIn)
Website: Chipotle Mexican Grill
9. Mondelēz International
Founded in 2012, Mondelēz International is an American multinational confectionery, food, and beverage company committed to 'empowering people to snack right'. Mondelēz International is home to many brands including Oreo, belVita, LU, Cadbury Dairy Milk, Milka, Toblerone, Sour Patch Kids, and Trident gum.
One key way in which Mondelēz International is harnessing robotics is to concur labour shortages. Following the outbreak of COVID-19, the food service industry was hit hard when it comes to labour. Joining the rising trend, Mondelēz International seeks the help of automated and robotic solutions to fill staffing gaps.
Number of employees: 38,523 employees (LinkedIn)
Website: Mondelēz International
8. Chick-fil-A Restaurants
Founded in 1967, the first Chick-fil-A Restaurants was created in partnership with Doris Williams. Today most restaurants are locally owned and operated by independent franchised operators.
In 2022, Chick-fil-A announced its next frontier in serving guests wherever they are with its autonomous delivery robot prototypes. At a limited number of restaurants in California, Texas, and Florida, the company has been testing deliveries with autonomous delivery robots. At full potential Chick-fil-A expects the robots to enhance its operations, cut delivery costs, and provide great-tasting food with the consistency its guests expect.
Number of employees: 38,058 employees (LinkedIn)
Website: Chick-fil-A Restaurants
7. The Wendy's Company
Founded in 1969 by Dave Thomas, The Wendy's Company was built on the belief that 'quality is our recipe'. The Wendy's Company is committed to doing the right thing and making a positive difference in the lives of others.
Another company piloting an autonomous robot system for deliveries is The Wendy's Company. In May 2023, the company announced its partnership with Pipedream - a hyperlogistics company - to pilot underground an autonomous robot system to deliver digital food orders. The announcement follows the company's ambitions to 'serve digital-forward customers with greater ease, speed, and accuracy'.
Number of employees: 39,459 employees (LinkedIn)
Website: The Wendy's Company
6. Inspire Brands
Founded in 2018, Inspire Brand was born out of the Arby's acquisition of Buffalo Wild Wings and Rusty Taco, bringing together a portfolio of distinct and highly-valued brands.
Embracing intelligent automation, Inspire Brands partnered with Miso Robotics to develop 'Flippy Wings' a robotic chicken wing frying solution to help staff handle and cook chicken items more safely and efficiently. The solution reduces the human touch points, allowing restaurants to redeploy team members to more guest-facing functions.
Number of employees: 44,062 employees (LinkedIn)
Website: Inspire Brands
5. Compass Group
Founded in 1941, Compass Group is a world-leading food service company serving meals to millions of people in over 40 countries. The company specialises in providing food and a range of supporting services to businesses and industry; healthcare and senior living; education; sports and leisure; and Defence Offshore and Remote.
In 2022, Compass Group partnered with SJW Robotics in Canada to introduce its revolutionary 24-hour automated kitchen. In select Canadian operations three 24/7 autonomous kitchen robots - named ReWok - were piloted to address a gap in food service, by providing an option for healthcare workers on a night shift or students studying after hours.
Number of employees: 53,202 employees (LinkedIn)
Website: Compass Group
4. Domino's
Founded in 1960 by Tom and James Monaghan - Known as DomiNick's - Domino's today is an American multinational pizza restaurant chain. Tom later brought his brother's shares in DomiNick's and rebranded to Domino's - the three dots on its logo represent the three stores that Tom originally planned to open.
Domino's has one vision, 'to be the favourite food delivery and collection brand, with pizza at its heart'.
Over the years, Domino's has implemented a variety of cutting-edge technologies, one in particular echos Chipotle Mexican Grill and The Wendy's Company with its use of autonomous pizza delivery.
In partnership with Nuro, Domino's announced its pilot programme for autonomous delivery in 2019. In 2021, the company officially launched its delivery with on-road robots. The solution used Nuro's R2 robot, the first completely autonomous, occupantless on-road delivery vehicle with a regulatory approval by the U.S. Department of Transportation.
Number of employees: 68,747 employees (LinkedIn)
Website: Domino's
3. Starbucks
Founded in 1971, Starbucks an American multinational chain of coffeehouses and roastery reserves, is built on the belief that it is 'not in the coffee business serving people, but in the people business serving coffee'.
With more than 50 years of operating in the industry, Starbucks has been at the heart of technological innovation in the food and beverage industry. With more than 4,000 patents registered to the United States Patent and Trademark Office (USPTO), one of its latest includes the future use of autonomous robotic vehicles.
Number of employees: 118,856 employees (LinkedIn)
Website: Starbucks
2. Nestlé
Founded in 1866, Nestlé is one of the world's largest food and beverage companies. Driven by its mission to unlock the power of food to enhance the quality of life for everyone, not just today but for generations to come.
Nestlé has been a part of many integral technological innovations in the food and beverage industry over the years, but when it comes to robotics some notable applications include its use of humanoid robots to sell Nescafé in Japan in 2014, and its use of collaborative robots with humans in a shared space of safely in close proximity, at the end of 2019 Nestlé equipped 100 factories with such technology.
Number of employees: 171,998 employees (LinkedIn)
Website: Nestlé
1. McDonald's
Founded in 1955, McDonald's is a world-leading global food service retailer with more than 37,000 locations in over 100 countries. More than 90% of McDonald's restaurants are owned and operated independently and locally.
Harnessing technology in many innovative ways, McDonald's has been at the forefront of technology for many years. Currently, the fast-food company is trialing its first-ever robot restaurant in the US, Texas. Completely automated, the Texas takeaway and drive-thru restaurant forms part of its strategy to improve customer experiences.
"The technology in this restaurant not only allows us to serve our customers in new, innovative ways, it gives our restaurant team the ability to concentrate more on order speed and accuracy, which makes the experience more enjoyable for everyone," explains Keith Vanecek, the franchisee operating the test restaurant.
Number of employees: 516,810 employees (LinkedIn)
Website: McDonald's