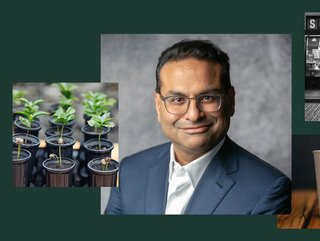 New Starbucks CEO.
Laxman Narasimhan has assumed the role of chief executive officer at Starbucks and will join the company's board of directors.
Following a global search for a new leader of Starbucks, Narasimhan joined the company as incoming CEO on October 1, 2022, bringing nearly 30 years of experience leading global consumer goods businesses and advising retail, grocery, restaurant and e-commerce companies. Over the past five months, he has embarked on a unique immersion experience, traveling to work with partners (employees) in over 30 stores, manufacturing plants and in support centres around the world, earning his barista certification along the way. He became immersed in the reinvention plans for the company led by Schultz who returned as interim CEO effective April 4, 2022.
Since Schultz returned last year, Starbucks unveiled a company-wide reinvention strategy and continued to deliver on more than $1 billion in investments in retail partners and stores for prioritized areas such as increased pay and sick time accrual, new financial well-being benefits, modernized training and collaboration, store innovation and equipment and the celebration of coffee. The company saw a 47 percent stock price increase since the Q2 FY22 earnings call through the Q1 FY23 earnings call, and market cap growth of approximately $40 billion during that same time. The company also delivered 50 per cent in Total Shareholder Return in this time period, far outpacing the S&P 500. Starbucks was also most recently named the most valuable restaurant brand for the 7th consecutive year by Brand Finance.
"The board wants to express our sincerest thanks to our founder, Howard Schultz, for selflessly picking up the leadership mantle when asked—forgoing compensation and putting aside his own pursuits—for the love of our company and its partners," said Mellody Hobson, Independent Starbucks Board of Directors chair. "We would not be where we are without him."
Narasimhan officially assumes the role of chief executive officer today and will lead Starbucks Annual Shareholder Meeting this Thursday, March 23. As he ascends into the role, Narasimhan will continue engaging the leadership team, sharing his early learnings and insights and assessing opportunities for the company as they chart a path forward.
"Laxman's intensive immersion into the business coupled with his extensive experience as a proven brand builder, innovator and operator have uniquely prepared him to lead Starbucks into its next phase of growth," said Hobson. "This immersion has deepened Laxman's understanding of Starbucks culture and values. In this time of learning and listening, he has already won the hearts and minds of our partners around the world."
"I am humbled to officially step into my role as Starbucks chief executive officer, leading an incredible team of more than 450,000 green apron partners around the world. The foundation Howard has laid – building from scratch an iconic global brand fuelled by a lasting passion to uplift humanity – is truly remarkable, and I am honoured to have the opportunity to build on this deep heritage," said Narasimhan. "As a human connection business, we have limitless possibilities to deliver for our partners, our customers, our investors and our communities through every cup and every connection. I am excited to work alongside our partners worldwide to unlock the limitless future of Starbucks."