Nestlé has appointed Anna Manz as new company CFO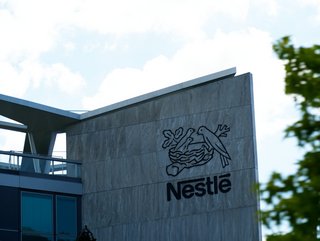 Anna Manz will soon be joining Nestlé as the company's new Chief Financial Officer.
Nestlé has announced that Anna Manz will be the company's new Chief Financial Officer, leading the company into its next phase of value creation
Nestlé has announced Anna Manz as its new Chief Financial Officer. Manz will lead Nestlé into its next phase of value creation, replacing current CFO François-Xavier Roger who is stepping down after eight years to 'pursue new professional challenges'.
The news comes soon after the company announced the retirement of long-term Vice President and Head of Operations, Magdi Batato, with Stephanie Pullings Hart being appointed as his replacement for 2024.
One of the largest global food companies, Nestlé continues to see growth during a time of high cost inflation. It will be interesting to see how Manz navigates a continually changing food landscape moving forward.
Consumer goods: the industry sees overwhelming cost inflation
Anna Manz, currently Chief Financial Officer and a member of the Board for the London Stock Exchange Group (LSEG), will soon join Nestlé as CFO. She will also simultaneously become a member of the Executive Board of Nestlé S.A. as an Executive Vice President. To ensure a smooth transition, current CFO François-Xavier Roger will remain in his role until his successor's arrival.
Before LSEG, Anna served as CFO and Executive Director at Johnson Matthey plc, leading the Strategy, Finance, Procurement and IT functions. Prior to that, she spent 17 years at Diageo plc in multiple senior roles, including Chief Strategy Director, CFO of Asia Pacific and Group Treasurer.
As reported by Reuters, Manz will begin her role during a time when the consumer goods industry is dealing with extreme cost inflation and pressure on margins due to high prices. During a cost of living crisis, it is exciting to see how she, along with the team at Nestlé, will ensure affordability as well as maintaining business levels.
At the start of 2023, despite a cost increase on some products, Nestlé's sales increased by 5.6% to SFr23.5bn (US$26.06bn), as well as organic growth reaching 9.3%.
Speaking on Manz's appointment, company CEO Mark Schneider said: "Anna has spent her career growing businesses and improving operational efficiencies. Her deep knowledge of the consumer goods industry, combined with her extensive experience across many corporate functions, make her uniquely positioned to help lead Nestlé into its next phase of value creation."
Nestlé has been undergoing consistent rebranding since the company revealed that it was dissatisfied with 60% of its food being deemed unhealthy. The company is making plenty of changes in this regard, including its work towards food education and the principle regenerative food systems to improve global health and nutrition.
In particular, the company announced that it was partnering with Cleveland Clinic to pilot providing no-cost frozen meal delivery ​via Instacart​​ ​to Cleveland Clinic employees. Nestlé are providing the funding for the programme as part of its efforts to provide better food education and invest in more food research and development.