HEINZ: First global creative brand platform in 150 years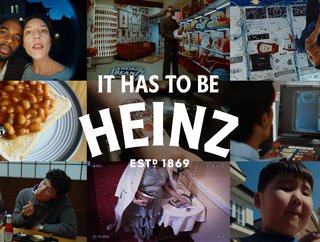 HEINZ: First global creative brand platform in 150 years
HEINZ announces its first global creative brand platform in its 150 year history, unifying the brand under one creative strategy - 'It Has to be HEINZ'
'Celebrating ands showcasing real fans' irrational love for the brand', HEINZ Has announced its first creative brand platform in its 150 year history unifying the brand under one creative strategy.
Those exact figures haven't been mentioned, the global creative platform is supported by Kraft HEINZ's largest media investment to date, paying homage to fans'personal love affairs with the brand, and the love and care that the products are made with.
The fan stories featured in the creative have been sourced from social media, news articles, and word of mouth, and include HEINZ tattoos, carrying condiment packets in purses, and smuggling tins of Beanz through airport security.
"As we looked to unify the brand under one global brand platform, we dove into the world of our consumers and found that they all shared one thing: the irrational lengths they go to for HEINZ products. As a brand obsessed with our consumers, we created 'It Has to be HEINZ' as our love song back to them, our fans are our muses," said Diana Frost, Chief Growth Officer, North American Zone at The Kraft HEINZ Company.
With 150 years of history under its belt, HEINZ's products continue to offer unparalleled quality at the core of its beliefs and practices from its careful selection of high quality ingredients to sourcing 100% sustainable ketchup by 2025. Each step made by HEINZ is meticulously considered to ensure the unmistakable taste is delivered every time.
"Our fans may go to irrational lengths for HEINZ products, but the feeling is mutual – we're just as obsessed with our products as they are and can't wait to share it with the world," said Cristina Kenz, Chief Growth Officer, International Zone at The Kraft HEINZ Company. "This irrational love is also driving a larger transformation at Kraft HEINZ, where we're moving at the speed of culture to surprise and delight our consumers with insight-led innovations and authentic brand experiences."
Developed in partnership with Wieden+Kennedy, the five features include true and could-be-true stories to celebrate the love of HEINZ Ketchup and Beanz.
"The new platform will be featured across channels, targeting mass reach and high impact placements through TV, online video, cinema, social, and out-of-home. "It Has to be HEINZ" will debut in the U.S., Canada, the U.K. and Germany, and will roll out to additional markets over the next six months," concluded HEINZ.
To watch all five features, click here.